As April began, numerous movies started streaming on various OTT platforms, including Oscar nominees and winners to catch up on. We've produced a list of the finest new streaming movies and TV shows to watch this week to make things easier for you.
Check out our top picks from Netflix, Mubi, Shudder, and other major streaming platforms. We have attempted to include a mix of streaming originals, new releases, older oldies, and more in the titles below that were introduced to these services in the last month.
streaming on OTT
1. Hey Sinamika, Netflix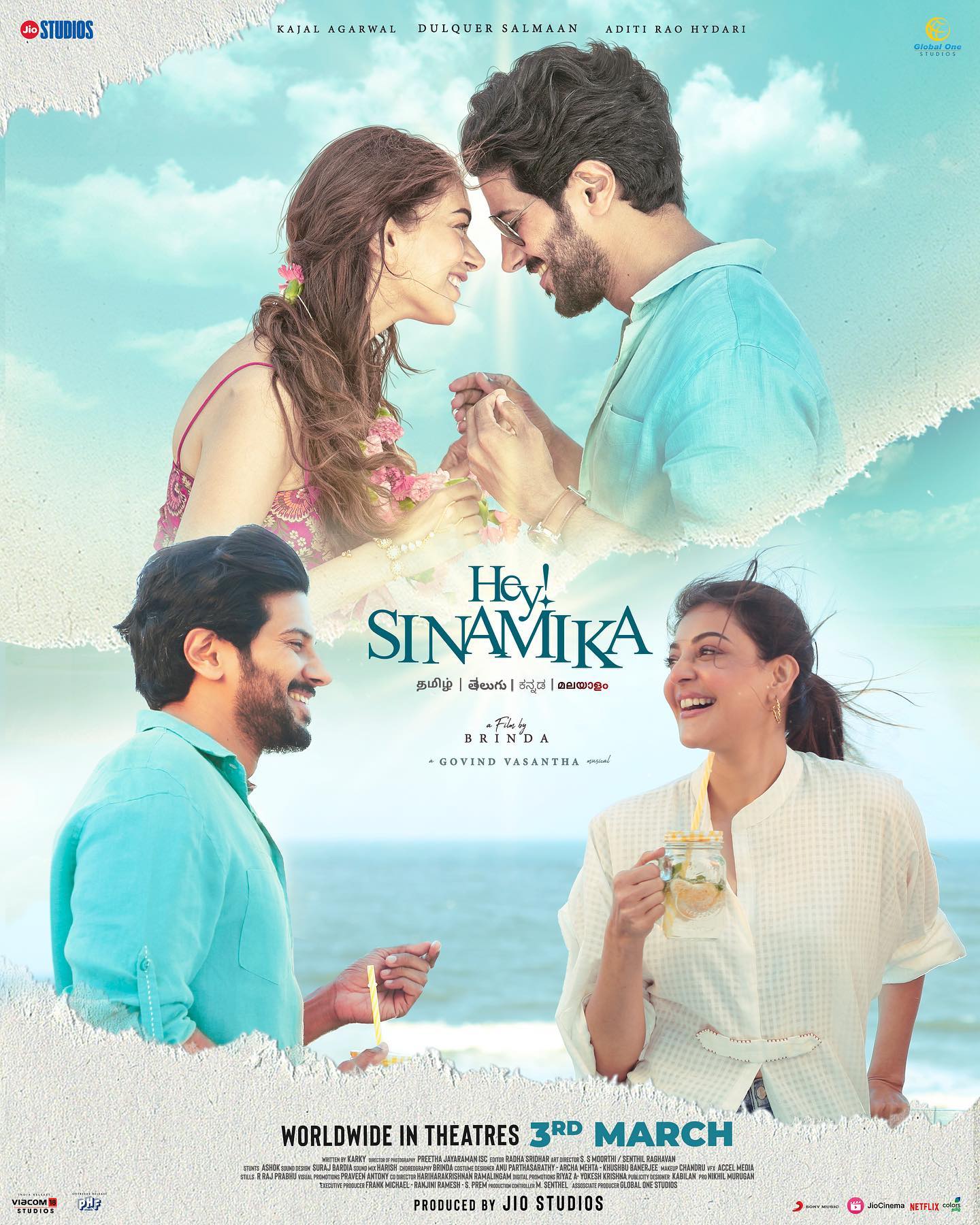 Dulquer Salmaan, Kajal Aggarwal, and Aditi Rao Hydari are among the film's superb cast members who will immediately capture your attention. The entire cycle of falling in and out of love, and then falling in love again, is depicted in the film. It's a drama with a romantic element, so don't blame us if the ending doesn't make you happy. There are some lovely moments throughout the film that you may or may not enjoy.
2. Moonshot, Prime Video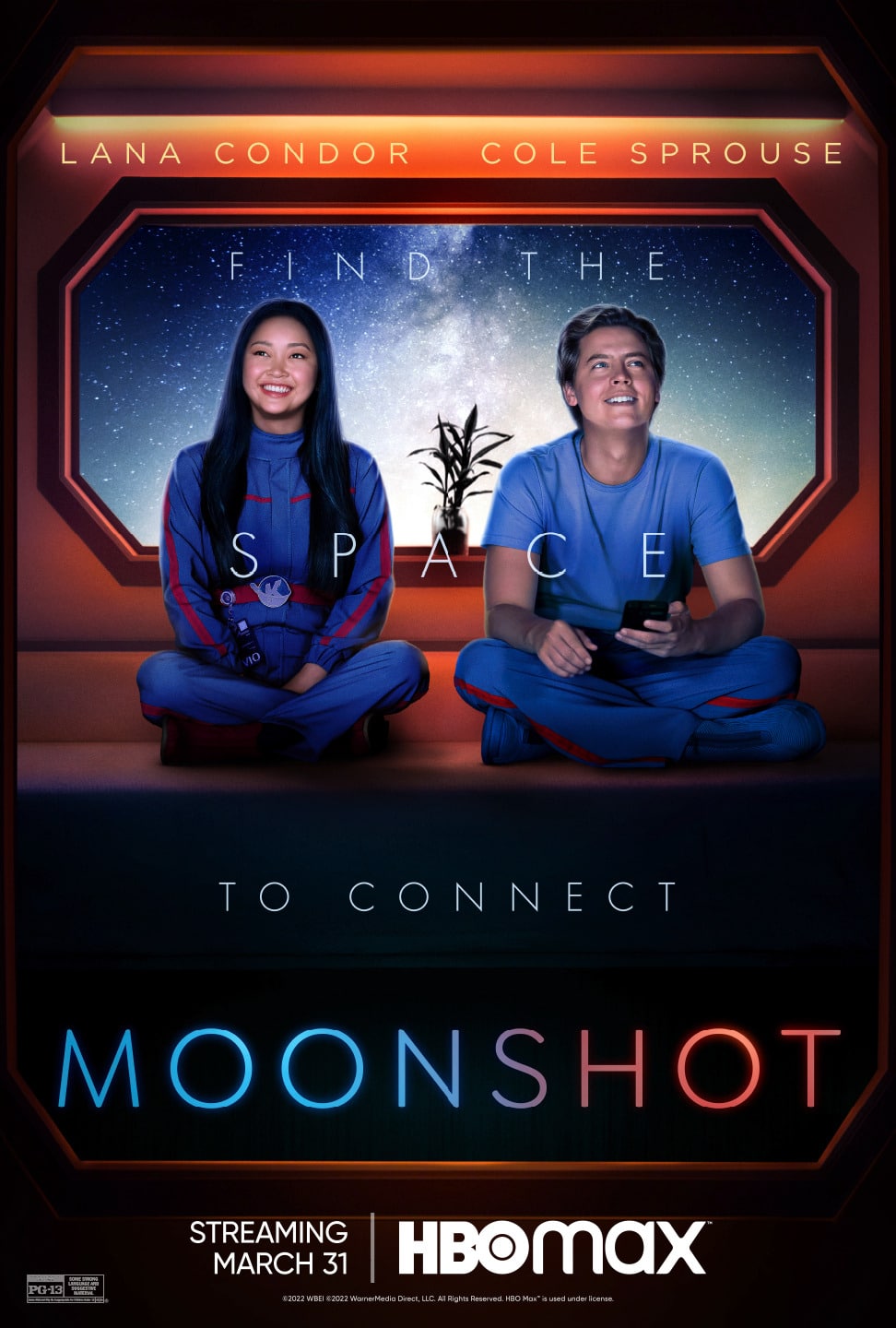 The final frontier for a meet-cute is space. Moonshot is a sci-fi romantic comedy, which is a rare combination of genres. The premise of the film, like that of many other rom-coms before it, boils down to "adversaries become lovers."
Will (Cole Sprouse), a barista, hops onto a shuttle bound towards his ideal destination, the Mars colony. Sophie (Lana Condor), a talented but perfectionist PhD student, is also on board. Will manages to persuade Sophie to pretend he is her boyfriend for the month-long trip, despite his laid-back demeanour. This is a love story that has been inscribed in the stars.
3. Nightmare Alley, Disney+Hotstar
This film's premise is quite intriguing. A couple in the 1940s in New York planned to swindle a business tycoon with the help of a mysterious psychologist who is that person's most dangerous opponent after learning about their fate from a clairvoyant. With all of their peculiarities and unique personalities, the cast did an outstanding job, and the characters, each and every one of them add so much to the plot. This film will enchant you with its appeal; exciting and unpredictable, Nightmare Alley should be on your must-watch list. 
4. Apollo 10 and a half: A space-age childhood, Netflix
In this nostalgic retelling of the 1960s space race, NASA recruits a 10-year-old child to take part in an unorthodox trip to the moon. Richard Linklater, who directed Waking Life and A Scanner Darkly, returns to the rotoscoping animation approach he used in both films. This is a tribute to childhood and dreams. This is a man describing his experience as a 10-year-old youngster in Houston, as well as how he worked for his aspirations and was followed on his voyage to the moon. You should absolutely check this out if you like sci-fi and adventure with superb storytelling.
5. Drive My Car, Mubi
A newly widowed stage actor requires a chauffeur, and a 20-year-old girl turns out to be the ideal option. "Drive My Car" is a narrative about an odd friendship and the perseverance of life in the face of adversity. This four-time Oscar nominee film, directed by Ryusuke Hamaguchi of Japan, is now available to view on HBO Max.
6. Moon Knight, Disney+Hotstar
Marvel is becoming crazier, which we adore. Moon Knight is the first Disney Plus series in the Marvel Cinematic Universe to feature a brand new lead character. As multiple different incarnations of the same guy, Oscar Isaac provides a great performance. We first meet him as Steven Grant, a jittery museum worker, but we later learn that he suffers from a dissociative identity disorder.
His (and our) discoveries make for a fascinating, completely unexpected trip. Who exactly is he? What exactly is going on? We are not sure — and it's thrilling. Moon Knight is described as "unique, passionate, and completely enthralling." It's also shaping out to be the best Marvel series to date.
7. Spencer, Prime Video
This film has been eagerly anticipated, and it is now available to stream. Spencer, it's laughable how much Kristen Stewart has excelled herself in this film. You can't help but feel the performance is going under your skin, your emotions, and your head. Spencer's talent lies in his ability to recount a well-known incident in a hard-hitting, bone-chilling manner. No, it's not a thriller, and sure, it's a biography, but you'll get a sense of how many twists and turns life can take. I'm still pissed that Kristen Stewart isn't getting the credit she deserves.
8. Better Nate Than Ever, Disney+Hotstar
This coming-of-age drama incorporates LGBTQ themes and is a love letter to Broadway musicals. Nate Foster (Rueby Wood), an adolescent from Pittsburgh, has a passion for musicals that his father and elder brother don't understand. He fantasises about seeing his name on a marquee, but is crushed when he is passed over for the lead role in his school's stage production.
Nate decides to take a chance when his best friend Libby (Aria Brooks) notifies him that an open audition for a Lilo & Stitch musical is being held. They make their way to New York City, where an unexpected run-in with his estranged Aunt Heidi (Lisa Kudrow) threatens to destroy everything.
9. Sharmaji Namkeen, Prime Video
We are saddened to learn that this is the final time we will see Rishi Kapoor in a new film, but what a magnificent performance he gave. Everyone shines beautifully in their individual parts, including Rishi Kapoor, Paresh Rawal, and Juhi Chawla. After a hard and exhausting day, this film is like a warm hug. It touched on life and brilliantly left a warm sensation in your heart, from talking about retirement to discovering new joys for oneself to portraying the shifting parent-child dynamics.
Also, Checkout: These 5 Bollywood screen couples of 2022 that are all about chemistry

Also Checkout : Top 10 Richest Actors in the World | June 2022 Updated