A special court in Mumbai on Wednesday denied the bail application filed by Aryan Khan, the son of Bollywood superstar Shah Rukh Khan, in the drugs-on-cruise case, saying that his WhatsApp messages looked to suggest that he frequently engaged in "illicit drug activities."
Aryan WhatsApp Chat leaks
Judge VV Patil in his order said, "WhatsApp chats prima facie reveals accused Aryan Khan is dealing in illicit drug activities for narcotic substances on a regular basis. Therefore, it cannot be said that Khan is not likely to commit a similar offence while on bail."
Khan's bail application, as well as the bail applications of model Munmun Dhamecha and Arbaaz Merchant, were all denied by a special NDPS Court presided over by Judge VV Patil. In the evening, a detailed order copy was made accessible.
The court stated that because Khan was reportedly aware of the charas in Merchant's shoe, both the accused were in conscious possession of it. As a result, Khan's lawyer's claim that no contraband was found on him should be dismissed.
The court went on to say that there was a mention of a large number of drugs in the WhatsApp discussions, which was prima facie evidence that Khan was in communication with people dealing in illegal narcotics, as the prosecution claimed.
Arnab WhatsApp Chat leaks
The news arena was flooded with surprising disclosures for a few weeks following the WhatsApp chat leaks, exposing Republic TV editor Arnab Goswami's proximity to the ruling regime, his knowledge of confidential material, and his alleged cooperation in manipulating television rating points (TRPs). 
However, information on the topic abruptly dried up even when the Mumbai edition of the Indian Express published a report on Arnab Goswami allegedly paying Partho Dasgupta, former Chief Executive Officer of Broadcast Audience Research Council (BARC), Rs.40 lakh over three years in return for allegedly manipulating TRPs and $12,000 for two international holidays on January 25.
The case raises a number of issues. The most pressing question, according to commentators, is why Arnab Goswami, who allegedly jeopardized national security by leaking information about the surgical strikes in Balakot, is not in prison, especially during that phase of intolerance when the police were arresting journalists and charging them with sedition on the most flimsy of grounds. 
Arnab Goswami is also facing allegations that he broke every ethical guideline in the newsroom by conspiring with a business colleague, Partho Dasgupta, to boost his channel's advertising income. Arnab Goswami's nasty and right-wing agenda-based journalism has been questioned on occasion, but very few complaints have been filed by any formal media organizations.
Goswami, the Editor-in-Chief of Republic TV, told the Bombay High Court that his WhatsApp discussions with ex-BARC CEO Partho Dasgupta, which were attached to the Mumbai Police's charge sheet in the TRP Scam, are casual banter between two close friends.
Partho Dasgupta, the former CEO of the Broadcast Audience Research Council, told the Bombay High Court that the infamous WhatsApp chats between him and Republic TV Editor-in-Chief Arnab Goswami were just "loose talks" and that he should not be held in prison because of them.
Game of power and aid
Arnab who was bailed out by the Supreme Court in the WhatsApp leak case, even with valid documents and evidence of national security and TRP manipulation, is continuously targeting a mere 23 years old kid on behalf of WhatsApp Chats itself.
Whereas, the law, which didn't find the matter of confidentiality and the TRP scam in Arnab's case valid for charges, feels that the evidence in Aryan's case reveals the defendants are part of a bigger network.
It even cited the Bombay High Court's ruling in Showik Chakraborty's case, which stated that because the defendants were all involved in the conspiracy, each of them is responsible for the full amount of drugs confiscated. And that each accused's case cannot be separated from the others and assessed in isolation.
Surprisingly, Arnab Goswami's followers remain silent. When he was arrested in November 2020 for suicide abetment, they came out guns blazing. When he came out of jail, they let him ride around in an open-top jeep, looking like a victorious hero.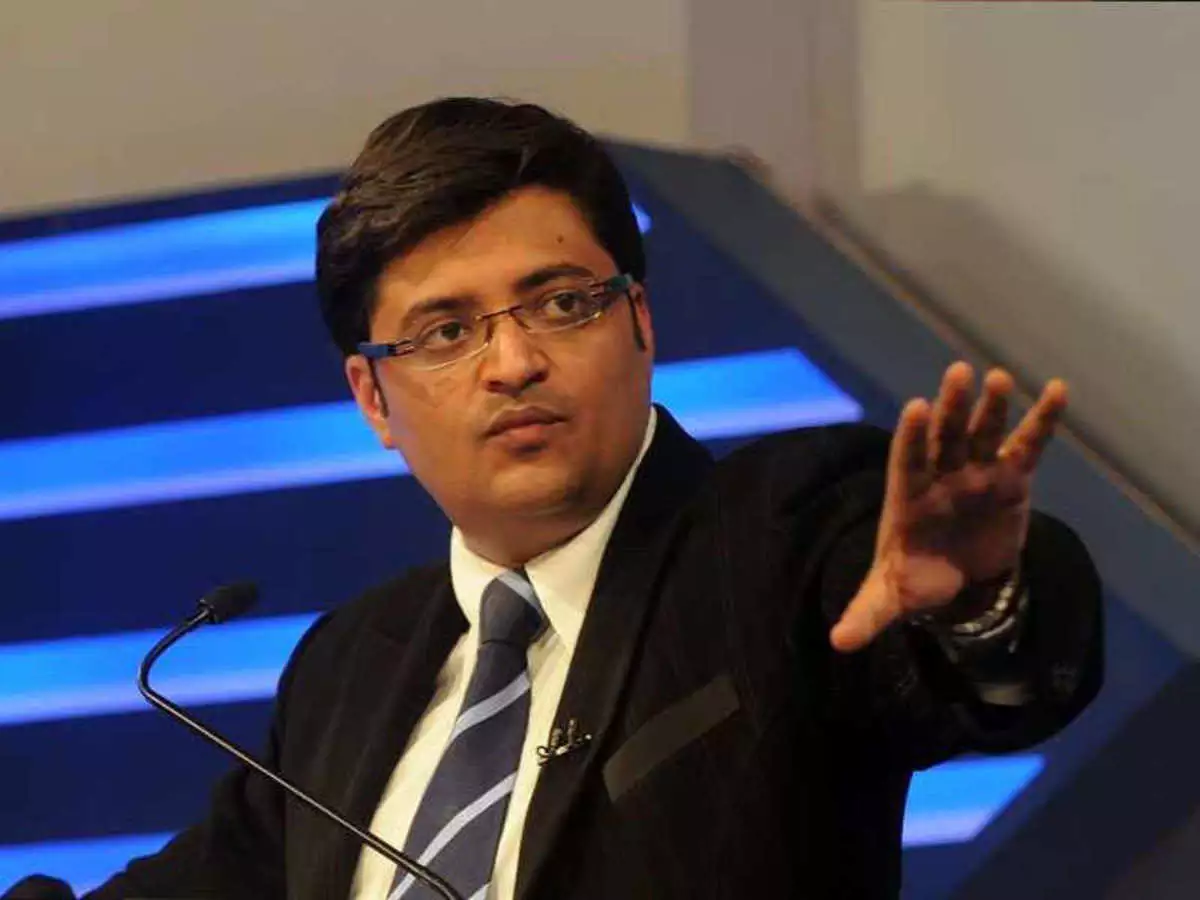 The WhatsApp chat controversy, on the other hand, has been met with deathly silence. Even his closest friends (whose names were exposed in the WhatsApp discussions) have remained silent.
The media houses that mimic Republic TV's reporting approach have remained silent, and no member of the media fraternity has defended him. In reality, on January 30, the New Delhi Press Club convened a conference to support journalists who are being persecuted by the authorities. The case of Arnab Goswami was not even discussed.
Arnab Goswami would have been furious on air if it had been the other way around with some other journalist or news agency, screaming and demanding all kinds of justice.
Whereas, the court took note of ASG's claim in Aryan's case that because all the defendants are powerful people, they are likely to tamper with the evidence if they are released on bond. Meanwhile, the power-backed Arnab's affinity to the ruling government at the Centre for his ticket out of jail was not taken into consideration.