"You can tell the condition of a nation by looking at the status of its women." — Jawahar Lal Nehru
According to a government poll, India now has more women than men for the first time in recorded history and is no longer witnessing a population boom, indicating substantial socioeconomic shifts in the country. India's shift to a female-dominated population is a watershed moment. The country has been known for centuries as "missing women". It shows that progress is being made in the fight against sex-selective abortions, female foeticide, and the neglect of girls and women.
Women's status reflects a country's social, economic, and mental health. In our scriptures, women are seen as a symbol of spirituality. Nonetheless, they have been treated unfairly and inequitably in comparison to men. Dowry, the sati-system, child marriage, and female infanticide were all common social problems in the early ages. Women's growth has been aided by the spread of education and self-awareness among them over time. Today's women are empowered. Women are also making huge strides and achieving success in every sector.
A look at the names that made the headline in 2021:-
Journalism
1. Srishti Jatav
Srishti Jatav was arrested in August for covering the demolition of a slum. She was on her way to report on how hundreds of people living in the Dhobi Ghat slum area had been evicted. Social media campaigning for her freedom led to her release.
2. Samriddhi Sakunia and Swarna Jha
HW News Network's Samriddhi Sakunia and Swarna Jha were arrested for their coverage of violence against Muslims in the north-eastern state of Tripura. In their reporting, they emphasized the state's mosques being burned down, attacked, and vandalized. They were initially allowed to leave Tripura, but were apprehended by Assam police and sent back. Later, a local judge granted bail to both journalists after an FIR was filed against them.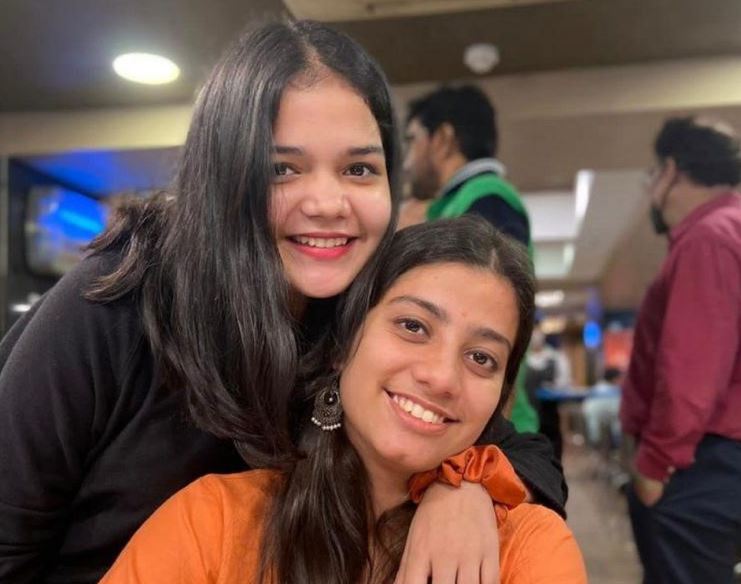 3. Nidhi Suresh 
NewsLaundry's Nidhi Suresh was one of the leading voices on a  Dalit girl's rape in Hathras, Uttar Pradesh. She followed up on all developments in the case, including the victim's family's ostracization by the upper-caste community. Following a defamation complaint, she was issued an FIR by police in response to her article on how the alleged journalist, Deep Srivastava asked for money in a religious conversion case in Tilhar, Uttar Pradesh.
4. Srishti Jaswal
Srishti Jaswal's Facebook post was misinterpreted as an attack on the god Krishna. She received rape and death threats from a number of Hindu Twitter accounts. Jaswal was awarded the Lorenzo Natali Best Emerging Journalist award in 2021, as well as a grant from the prestigious National Foundation of India and a Pulitzer Center recipient. Jaswal refused to be silenced by the enormous hate directed at her and is now a freelance journalist working for organizations such as Al Jazeera, Newslaundry, Caravan and VICE World News. 
5. Khabar Lahariya
Khabar Lahariya is India's only all-Dalit-women-led local news organization. They made headlines for the bold and relentless on-the-ground reporting that the women reporters do in India's Uttar Pradesh and Madhya Pradesh belts. A superbly created documentary about the team directed by Rintu Thomas and Sushmit Ghosh, 'Writing With Fire' has been receiving awards at several film festivals this year. The Washington Post has named the film the "most inspiring journalism movie, perhaps ever".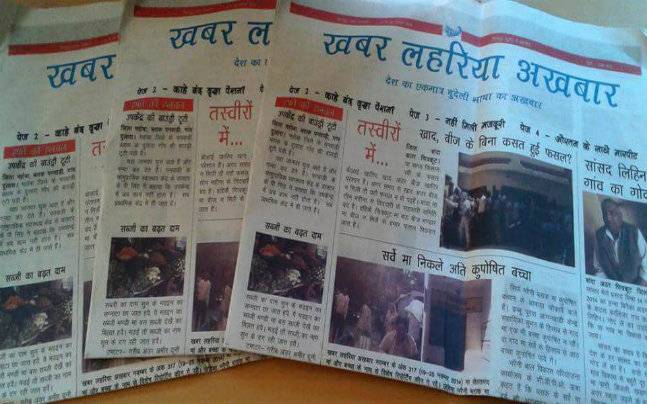 Sport
1. Avani Lekhara
Avani Lekhara is the first Indian woman to win a Paralympic medal in the sport of shooting. The 19-year-old was paralysed below the waist after a car accident aged 11. The accident, however, did not deter her will to fight. She is currently ranked fifth in the women's 10 m air rifle rankings. Avani took first place in the Women's 50 m air rifle 3 positions SH1 event and third place in the 10 m air rifle SH1 event. What's more remarkable is that this was her first Paralympic Games appearance. 
2. Saikhom Mirabai Chanu
In the Women's 49 kg Weightlifting event at the Tokyo Olympics in 2021, a twenty-seven-year-old girl from Manipur made history by earning the Silver Medal. Mirabai Chanu hoisted 202 kg in total. Her big break came at the Commonwealth Games in Glasgow in 2014 when she won two gold medals in the 48 kg category. She went on to win the global championship in 2017. She began exhibiting her physical prowess at the age of 12 by carrying bundles of firewood home. In 2018, the Indian government honoured her with the Padma Shri and Khel Ratna awards.
3. Lovlina Borgohain
Lovlina Borgohain won bronze in the women's 69 kg boxing event, at the Tokyo Olympics 2020. She is the second Indian female boxer to win an Olympic medal, following M.C Mary Kom. In 2020, the Indian government honoured her with the Arjun Award for her achievements. Her first taste of success came when she was selected to participate for India in the 2018 Commonwealth Games in the welterweight division. She went on to earn a bronze medal in the Asian Boxing Championships in Vietnam in 2017.
4. Bhavina Patel
Gujarat's Bhavina Patel earned a historic silver medal in table tennis at the Tokyo Paralympics 2020, making her the first Indian woman to do so. In the women's singles Class 4 table tennis event, she took silver. 34-year-old was competing in her first Para Games. It was India's 13th Paralympic medal and the country's first in Tokyo 2020. She got to world number two after earning a silver medal for India at the PTT Thailand Table Tennis Championship in 2011.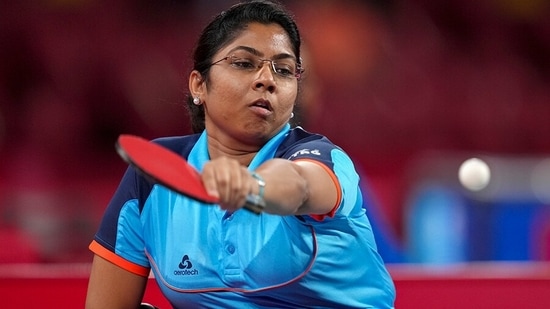 5. Jyothi Vennam
At the World Archery Championships in 2021, the twenty-five-year-old archer from Vijayawada, Andhra Pradesh, achieved a new record. Jyothi Vennam was a standout part of the Indian women's and mixed compound teams, winning silver medals in their respective events. She is hoping to bring home a gold medal for India in the Asian Games. She has won 70 national and international medals between the ages of 20 and 25. Initially, she has been making the country proud with her amazing talent since she was four years old when she joined the Limca Book of Records for crossing the Krishna River three times in three hours 20 minutes and six seconds.
Business
1. Kiran Mazumdar Shaw
Kiran Mazumdar Shaw is India's wealthiest self-made woman. In 1978, she launched Biocon, India's largest publicly traded biopharmaceutical company. Biocon has sold over 3 billion doses of insulin in Asia and operates the world's largest insulin manufacturing in Johor, Malaysia.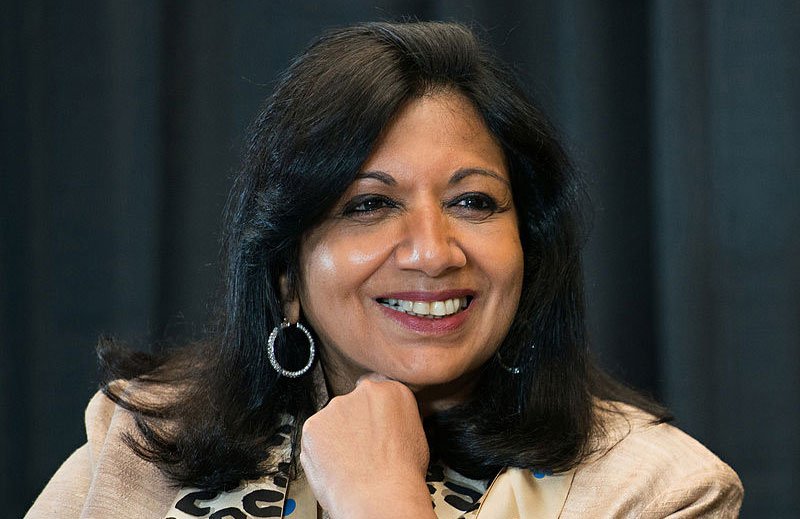 2. Roshni Nadar Malhotra
Roshni Nadar is ranked 52nd in Forbes' list of the 100 Most Powerful Women. She is the CEO of HCL Corporation, a holding company for all the group's subsidiaries. Her father, Shiv Nadar, started the company in 1976 and is worth an estimated $9.9 billion. She is also a trustee of the Shiv Nadar Foundation, which is dedicated to education and has created a number of schools and institutions around India.
3. Nirmala Sitharaman
India's Finance Minister, Nirmala Sitharaman is the country's first full-time female Finance Minister. She has also served on the National Commission for Women, and prior to entering politics, she worked for the Agricultural Engineers Association in the United Kingdom and the BBC World Service. She is the only Indian woman on Forbes' list of the world's top 50 most powerful women.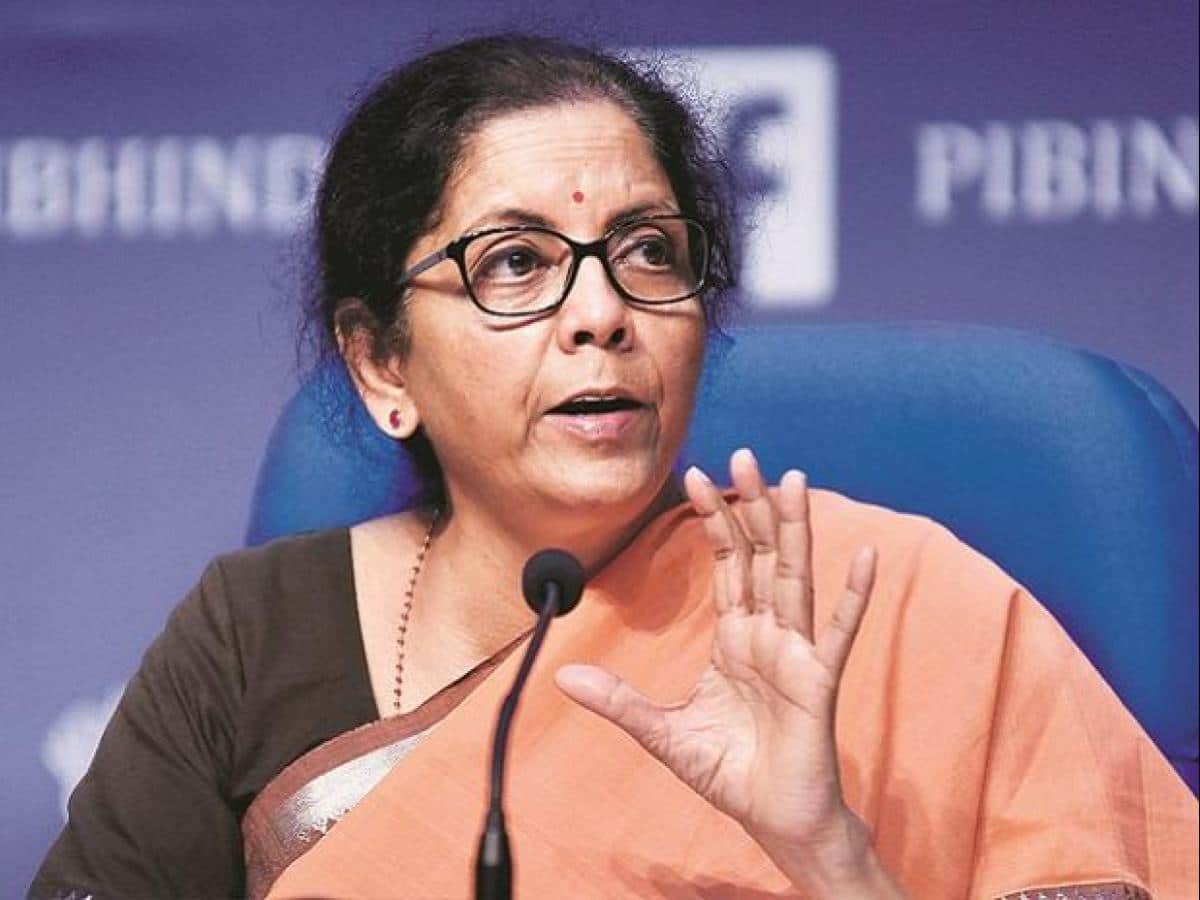 4. Falguni Nayar
Falguni Nayar is the 55-year-old founder of Nykaa, one of India's largest online fashion portals. She is ranked 88 on Forbes' list of the World's 100 Most Powerful Women. Nayar became India's richest self-made woman in November of this year.
Nykaa is a retailer of over 1350 beauty and personal care goods. Nykaa went public in November 2021, with one of the year's largest openings. TPG Growth and billionaires Harsh Mariwala and Harry Banga are some of its most prominent investors.
Also Read:  PM Narendra Modi Net Worth – Wealth of our Prime Minister, Assets, Life, 5 Unknown Facts