Zomato co-founder Gaurav Gupta, who led the procurement of the food delivery company, quit Tuesday after a six-year stay. In an in-house mail to employees, Gupta announced his decision to resign.
After news of Gupta's departure, the stock of Zomato, which reached new highs of 152.75 on Tuesday, fell by 10% to 136.20, before closing the day at 144.10 each.
Gupta, who joined the start-up Food Tech in 2015, was promoted to Chief Operating Officer in 2018, before being named Co-founder in 2019.
Gupta joined Zomato via consultancy firm A.T. Kearney. During his stay, he initiated Zomato's table reservation activities in key areas such as India, UAE, and Australia. He was also responsible for advertising revenue growth in India, Western Asia and Europe as Global Ad Sales Manager. Since last November, he has been responsible for the nutritional sector.
His decision to resign comes a few days after Zomato closed its food and nutraceutical businesses after conducting pilot projects for months.
Over the past few weeks, the Gurugram-based company has closed its grocery delivery service, its nutrition operations and its international subsidiaries in the United States, the United Kingdom and Singapore.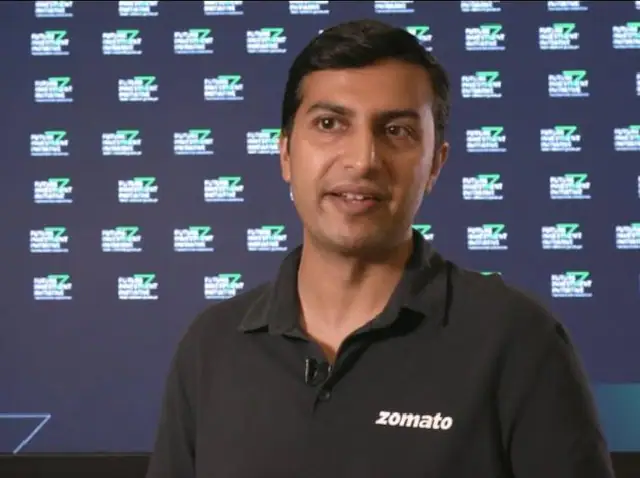 As head of procurement, Gupta oversaw the management of foodservice partners across Zomato's delivery and foodservice companies. "Over the past year, while the foodservice industry has been affected by the COVID-19 pandemic, Gupta has helped integrate more than 120,000 restaurants on its platform," said Zomato. He notably led a team throughout India that managed catering partners.
Gaurav stated, "I am taking a new turn in my life and will be starting a new chapter, taking a lot from this defining chapter of my life—the last 6 years at Zomato.
We have a great team now to take Zomato forward, and it's time for me to take an alternate path in my journey. I am very emotional as I write this and don't think any words can do justice to how I am feeling right now."
"I could not have asked for more—I am so grateful for all the experiences I have had and thankful to all the folks around me for helping me become a much better person," he added.
Deepinder Goyal, founder and CEO of Zomato replying to Gupta's mail said, "Thank you, GG, for everything you have helped Zomato achieve over the last few years.
We have seen Zomato through great as well as terrible times together and brought it here today. There's so much of our journey still ahead of us, and I am thankful that you are hanging your boots at a point where we have a great team and leadership to carry us forward."
Also Read:  Sitharaman Says Vaccination Vs The Only Medicine For An Economic Boost, Applauds Tamilnad Mercantile Bank For Efficiency In Crisis