A woman's body has always been a matter of discussion for ages. Women have always found themselves oscillating between the societal and worldly narrative of beauty and beauty standards imposed on them.
Society has spent years making a little girl believe that she is not worthy because of the extra amount of melanin or extra inch of meat where the society would accept the extra pounds at the "right place". A woman's body from the day she is born is subjected to sexualization and it made it necessary for her to make some alterations in herself, be it negative for her body to fit into that bubble of acceptance.
Human bodies, especially women's, have been a cultural spectacle of all the judgments and pseudo beauty standards and this is nothing but a very patriarchal outlook of making humans sceptical about themselves and this is where capitalism plays its part.
It makes us question our self-worth and then we start looking out for ways that will help us to synchronize with the capitalistic approach of beauty.
According to Terakeet's Beauty industry "Total global beauty industry spending in 2020 was $483 billion, and the annual total is expected to top $716 billion by 2025.'' which is such scary data. We are giving them the opportunities to pick our insecurities and make money out of them.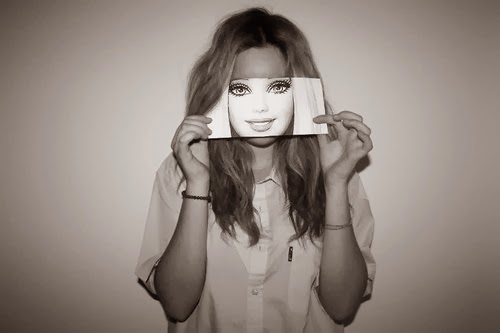 Bollywood and its age-old obsession with "fair, thin and curves":  
The youth constitutes 22% of the total population of India which makes it the country of young minds. As we are living in the age of technology everything and everybody is influenced by social media be it any connecting app like Instagram, Facebook, Youtube, or others.
Bollywood has always had a huge fan base in every age group especially the young minds. Bollywood very often comes into the limelight for sexualizing and setting unhealthy standards of beauty through its songs, storyline, or even characters for ages. There are famous Bollywood celebrities endorsing fairness creams and weight-loss supplements which create a very unrealistic image of how everybody and face should look like theirs as they have all the resources to get things which makes them the first victim of capitalism and thus passing it on.
Social and Western media influence:
A very large share of influence on people of almost every age group has been seen by one or another famous influencer or model on Instagram. It's very important to address that it's not only the products they are endorsing but it being a visual industry and all the technical input makes them stand on the pedestal of an unachievable body image which creates lots of doubts and insecurities about their structure and end up buying the endorsed product.
Patriarchy and its indoctrination: 
We have always lived in a patriarchal society giving men the power of making rules about the structure of the genders. It's not only women the victim of age-old socio-political patriarchy but the other gender has also had its share. Men are supposed to look a certain way to be accepted as "Man'' in a true societal sense which creates a lot of image dysmorphia.
One in every five people are not satisfied and have felt 'shame' and just over one-third (34%) have felt 'down or low' in the past year because of their body image.
I have felt ashamed about the way I used to look like a teenager. I remember one of my teachers telling me how ugly I was looking because of the extra pound of weight I've put on. These are age-old narratives of beauty and its standards that we all need to unlearn. We should accept and celebrate the way we are because that makes us unique in our way.
Also Read:  The Lakhimpur Kheri incident and the Singhu Murder case reflect a disintegration in our society.