Chinese imports into India have soared to reach $65 billion, while imports from the US have suffered a major decline of 19.4% to $28.8 billion in fiscal 2021.
Despite the shrill outrage against Chinese goods following the Galwan standoff, PRC has overtaken the US in becoming the largest trade partner for India, highlighting India's dependence on China in a number of sectors, especially in electronic hardware and equipment, heavy machinery, and chemicals.
It was just at the beginning of the last year that China's exports shrunk by 17% and now the World Bank has corrected its estimated growth from 8.1% to 8.5%.
By controlling the spread of the coronavirus after being the first to be hit by the pandemic, China has recovered early from the economic setbacks and continued to rise in numbers, as opposed to other economic giants which still face lockdown terrors.
The road to world trade dominance has not been easy for China: trader war with the global power US, political upheaval with respect to Hong Kong and border issues with India, and a worldwide pushback from other nations and organizations for its aggressive trade policies.
Despite these obvious simmering tensions and a once-in-a-century pandemic, China's meteoric rise in GDP and exports has stunned key players in the field. And India has taken notice, hence the more than ever robust relations in trade.
In fact, Trump's tariffs on China resulted in creating more problems for the US instead of erecting walls for the communist nation.
Carnegie Endowment Organization reports, "Tariffs have produced no real improvement in the United States' underlying trade balance, while China's trade surplus has increased and its export markets have become more diversified."
This paradoxical effect highlights the problem the world is facing right now undermining the Chinese threat to the global economy. With its highly ambitious projects like Made In China 2025, One Belt, One Road, and the RCEP, which is soon to become the world's biggest trading bloc.
China's resilience to external disruptions can be afforded due to a 40-year-old internal restructuring of its infrastructure. Starting from having a mere 1% share in global export in the 1970s, it increased that meager number to 15%.
The decades-long planning to get here involved providing government subsidies, setting up Special Economic Zones, offering cheap manufacturing labor, implementing Western Development Strategy to attract foreign investment, and joining WTO in 2000.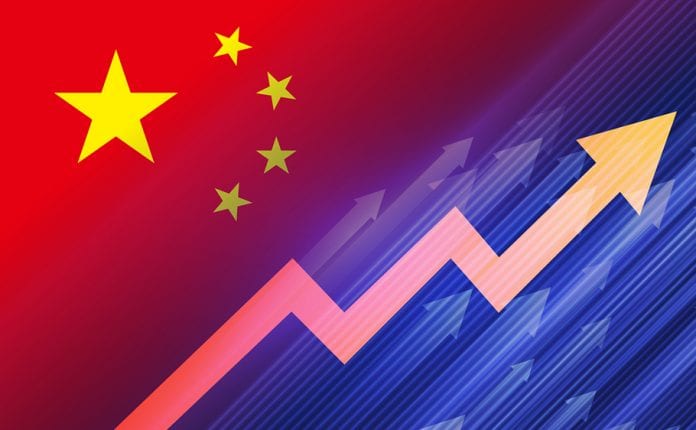 Apart from causing troubles to the same foreign nations that it wants to attract due to its discriminatory treatment of foreign investment, forced technology transfers, intellectual property theft, and cyber espionage, China's unprecedented growth is also a worry to other Asian nations who have ultimately decided to adjust by investing directly into China.
In the aftermath of the US-China trade war closely followed by a global lockdown, China has displaced some production in the US market, forcing nations like India to set up a robust and direct supply chain with the only growing economy at this point.
About the author
Tanya is a postgraduate student of English from St. Stephen's College, Delhi.
Also Read: In Kerala, Thiruvananthapuram Struggles To Manage Its Waste