India is currently experiencing its worst power crisis in six years. In several regions of the country, the temperature has risen above 45 degrees. The rising demand for electricity as a result of record-breaking heat and a lack of coal has exacerbated the power situation. Many states in the country have been without power for several hours. This issue may worsen in the next few days, as the demand for electricity may climb by 8%.
In such a case, let us analyze what is causing the country's power issue to worsen. How have temperature increases and coal scarcity exacerbated the crisis? What is the cause of the country's coal shortage? When will the country's electricity problem end?
What is the cause of the power outage?
India generates over 200 GW of electricity, or roughly 70%, from coal-fired plants. Most of these units are currently unable to provide less power due to rising electricity demand and coal shortages. In the last nine years, the country's coal-fired power plants have had the fewest coal reserves. That is, the demand for power is great, but given the lack of coal, the plants are unable to meet the demand.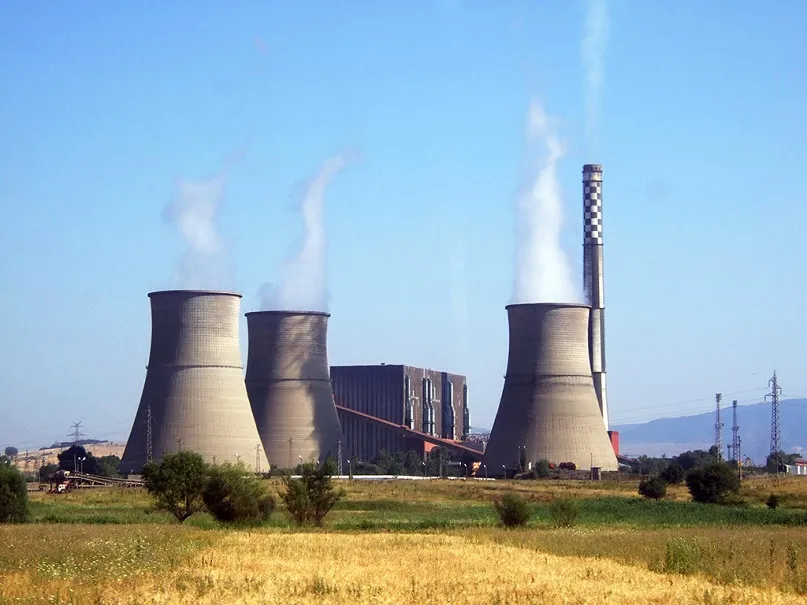 Coal India currently supplies 16.4 lakh tonnes of coal a day to power plants, but demand for coal has risen to 22 lakh tonnes per day. This year, consumption of coal has climbed by 8%, but Coal India has not increased production. Coal India generates 80 % of the total country's coal. After two years, the country's peak-hour electricity usage has climbed this year as a result of the corona pandemic. According to Reuters, electricity supplies declined by 1.88 billion units, or 1.6 percent, in the first 27 days of April. This is the most severe power outage in a month over the last six years.
At the moment, 212 million tonnes of coal are accessible in thermal power plants around the country, which is significantly less than the typical level of 66.3 million tonnes. Another factor contributing to the electricity problem is the inability to transport coal. In fact, there were not enough coaches on the railways to transfer coal from coal firms to power plants. In the event of a power outage, the railway has canceled 670 train journeys to make room for trains delivering coal to power facilities.
Railways will supply 415 carriages to transport coal to power plants. Each cargo train can deliver approximately 3500 tonnes of coal. In response to complaints of a coal transportation deficiency, the Railways says it transported 653 million tonnes of coal in FY22, an increase of 111 million tonnes over the previous year.
Another cause of this issue is coal imports. Over the last few years, India, the world's second-largest coal importer, has constantly sought to reduce its imports. Domestic coal suppliers, on the other hand, have not grown produce as much throughout this time period. This resulted in a supply shortage. Even if the government wanted to, the price of coal in the global market has hit a record high of $400, or 30 thousand rupees a tonne, due to the Russo-Ukraine war.
In addition to domestic coal production, the country imports approximately 200 million tonnes of coal each year from Indonesia, China, and Australia. However, after October 2021, imports began from these countries, and imports from these countries are still severely impacted. As a result, the power firms were now entirely reliant on Coal India.
Another prominent reason for this situation is that the states did not send their coal demands to Coal India a month before the deadline. Furthermore, many states failed to collect coal on time. With the increase in heat, the use of electricity climbed rapidly, and coal began to decline, resulting in a power crisis. This situation is anticipated to last another two months.
What role did the heat play in exacerbating the power crisis?
Coal shortages are common during the monsoon season because coal mining is hampered by rain. This year, due to an increase in heatwaves, there is now a deficit of coal in the summer because mining is reduced in extreme temperatures as well.
Rising temperatures are thought to be the primary cause of the power outage. Rising temperatures have raised both the demand for power and the requirement for coal to create more electricity.
Another big issue is water shortages in coal plants as a result of heat. That being, even if there is abundant coal near the power plants, their output of energy will be reduced because of a water crisis. Back in 2015, power plants had a similar situation.
Is this a result of a lack of coal, or is it retribution for lack of payment?
Everyone is dealing with non-payment of dues, from coal mining firms to power generation plants and power distribution companies. Coal India Limited, or CIL, is a government-owned corporation that ranks among the world's top coal producers. Coal India reportedly mines about 80% of the country's coal. CIL owes power generation companies approximately Rs 7918.72 crore and continues to supply coal to its clients
The top exceptional company in this category is Maharashtra's power generation company, MAHAGENCO. On this, a total of 2608.07 crores is owed. WBPDCL of West Bengal is Rs 1066.40 crore down, TVNL of Jharkhand is down by Rs 1018.22 crore, TANGEDCO of Tamil Nadu is Rs 823.92 crore down, and MPPGCL of Madhya Pradesh Rs 531.42 crore.
Power generating corporations owe more than Rs 1.1 lakh crore to power distribution companies, yet they continue to sell power to them.
Similarly, DISCOMs have suffered losses in excess of Rs 5 lakh crore. Nonetheless, they still continue to supply power. As per the Central Electricity Authority (CEA), 86 of the 150 domestic coal plants have very low stockpiles, accounting for less than 25% of their usual demand.
Also Checkout: India's 900 million workers, particularly women, have stopped seeking work