Stories about life and people are universal, people from all over the world can relate to certain themes such as loss, love, family, aspirations etc. While emotions and thoughts can be universal, languages are not and therefore we're often unaware of significant literature produced around the world. Translation facilitates a texts ability to reach to a greater number of audiences bringing people and cultures closer.
Translation is a tool that helps us overcome the barriers of language and to be able to connect to people, across national, regional and lingual boundaries helping us understand life and culture without any hindrance.
Today, TSA has brought you 8 wonderful literature pieces from around the world which were translated into English language for the whole wide world to read.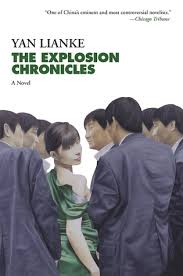 Written by Chinese author by Yan Lianke the novel was originally published in 2016, translated by Carlos Rojas Explosion, previously a village in China, turns into a swiftly developing city As the four Kong brothers put themselves forward with other families to hold power over Explosion, corruption and fraud follows. In magic-realist style, the moral confusion is terrifyingly reflected in the dysfunction of nature.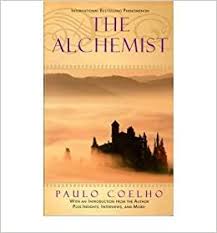 The Alchemist written by Brazilian author Paulo Coelho, was originally written in 1988 in Portuguese, translated into English by Margret Jull Costa. The allegorical novel, follows a Andalusian sheered in his journey to the Pyramids of Egypt since he constantly dreams of finding a treasure there, and has an underlying theme of the pursuance of dreams.
Published in 1856 the eponymous French novel by Gustav Flaubert translated into English by Paul DeMan and Lidya Davis separately, talks of a 19th-century French woman, who after marrying a man finds herself bored of her life and her relationship with her husband, and had an affair with a much younger man, but the novel shed light on many pertinent questions.
Written by Korean author Young-ha Kim, translated into English by Charles La Shur. In the novel, Kim Young-ha takes a small moment of Korean history and builds an epic on it. When 1,033 Koreans embark as contracted labourers in Mexico on April 4, 1905, Young-ha Kim takes the event and transforms this moment into a dominant and far-reaching epic that reverberate across continents and oceans, bridging East and West.
Written by Buddhadeva Bose and translated into English as When the Time is Right by Arunava Sinha. Set in Calcutta during the first half of the twentieth century with the Indian National movement as its background and the fear of the hazard of war, the novel talks of a young woman Swati, the youngest daughter in the Mitra family. Swati rejects her brother's colleague offer to marry her and instead finds herself fascinated to Satyen, a professor at her college. They share a love for literature and correspond mainly through letters. The lyrical, slow-paced narrative, with its focus on domestic life during a period of political upheaval, provides for an immersive reading experience.
Written by Peter Stamm, translated by Michael Hofmann, the English title of the novel is taken from Shakespeare's "Sonnet 43", the Swiss fiction is about a woman Gillian, a host of a Cultural TV show, whose life is turned upside down when she loses her husband in an accident in which her face too gets disfigured, Gillian blames herself for the accident and struggles to let go of the sorrow.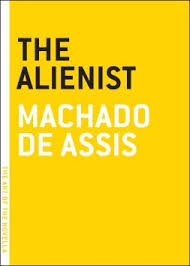 The Alienist is a satiric novella written by a Brazillian author Machado de Assis, translated into English by W.L. Grossman, the novel is set in a small town of Brazil Itaguia, where a scientist and researcher, Simaõ Bacamarte decides to set up a madhouse to treat mental illness following his obsession for discovering a universal method to cure pathological disorders which drives the inhabitants of the small Brazilian town to fear, conspiracy, and revolutionary attempts.
One Hundred Years of Solitude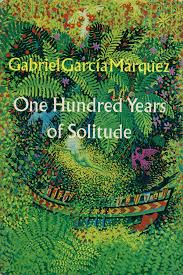 Written by Gabriel Garcia Marquez translated by Gregory Rabassa in English as One Hundred Years of Solitude is originally a Spanish text and is the essential Colombian novel of "magical realism". This book is basically the story of the story bound Buendía family through several generations in an imaginary village in Colombia that is poignant and beautiful. This amazing book is both zealous and inspiring and has been translated into over 30 languages. It's considered one of the most beloved and acclaimed novels of the twentieth century.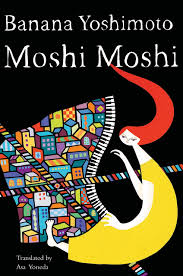 Banana Yoshimoto's most recently translated novel by Asa Yoneda, Moshi Moshi, is a moving and exceptional coming of age story about loss, family, community and food. The novel follows Yoshie, a girl in her 20s whose father, a musician, dies of a strange love-murder-suicide pact with a stranger. Trying to leave the tragedy behind, Yoshie and her mother move to a small apartment in Shimokitazawa. However, Yoshie is not able to live the tragedy behind, and her misery haunts her dreams as she struggles to build a new life in Tokyo.
Also Read: 14 Beautiful Songs By Indian Indie Bands
For more, like us on Facebook or follow us on Twitter, Instagram  and Telegram