On May 18th, Hardik Patel – Gujarat's Patidar leader and former working president of the Gujarat state unit resigned from congress. Patel has been showing his discontent with party policies for months. In the resignation letter he wrote to party president Sonia Gandhi, Patel mentioned that even after trying to bring Congress to the right path, the party has been working without having the best interests of the people in mind. He praised some of the central government's decisions like the abrogation of Article 370. He also said that resigning from Congress will enable him to work for the people's best interests.
In 2015, at an age of 22, he challenged BJP in Prime Minister Narendra Modi's home turf Gujarat, taking on the then chief minister Anandiben Patel. He induced an agitation, demanding education and job quota for his community. They wanted the Patidar community to be included in the OBC category or stop the quota system altogether. This state-wide agitation led to cracks in Modi's Gujarat model and ended up in the death of 14 Patidar community members from police firing and a clash in which protesters torched government vehicles and damaged public properties.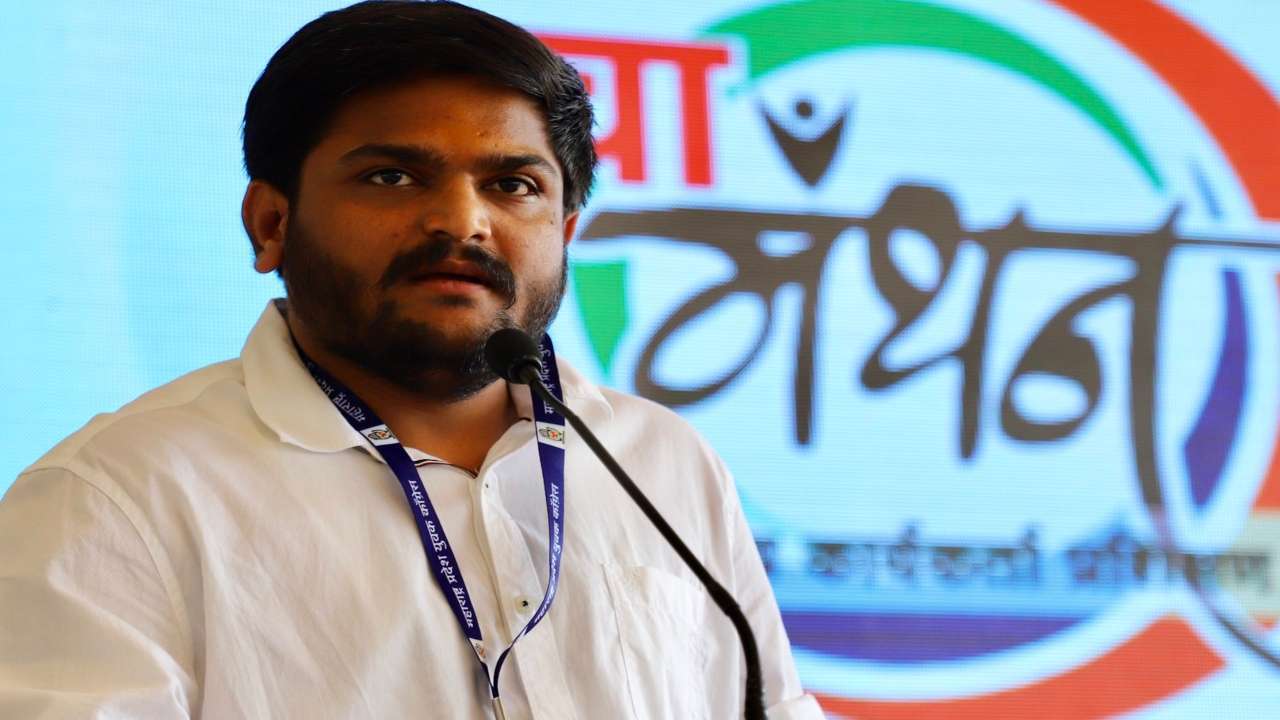 All this happened nearly a year after Narendra Modi's exit from the state government in May 2014 and naturally, Hardik Patel, who was the convener of Patidar Ananmat Andolan Samiti (PAAS) at that time became a hero. After the clash came to rest police arrested Hardik Patel and his followers in various sedition cases in Ahmedabad and Surat. He was granted bail after 9 months on the condition of staying away from Gujarat for 6 months. In January 2017 he returned to Gujarat. 
By that time, Anandiban Patel was replaced by Vijay Rupani, a Jain from Rajkot, and the differences created by the agitation in the various communities of Gujarat were suppressed. But that wasn't enough to defeat Hardik Patel. In 2017, with the help of Hardik Patel Congress won 77 seats in the assembly. This led to him formally joining the party just before the 2019 Lok Sabha elections. But this move was not that effective as BJP secured 99 out of 182 seats. After this, he was given the second-highest position in the Gujarat state Congress, after president Jagdish Thakor, even though he joined the party just 3 years before.
One of his former close aides who left his side in 2019 when he joined Congress and joined the BJP, Varun Patel stated that then also he betrayed, and now also he is doing it.
Congress legislator Lalit Vasoya also stated that for his ambitions with no limits he used a whole community and became a hero overnight, and now he is going to use BJP for that. He doesn't have a commitment to anything or any ideology.
BJP's gain in upcoming elections
Hardik Patel now has two options – joining BJP or joining AAP. Regardless of what he chooses, BJP is in the gain. If he is joining BJP, they can stay unbothered as he will not be campaigning against them. Moreover, his good number of followers will benefit them. But he will not be getting that much prominence as the other Patidar leaders in the party wouldn't like it. However, considering the sedition cases registered against him and some of his aides, joining the BJP will certainly benefit him.
Whereas if he is joining AAP, his followers will vote for AAP lowering the vote count of congress, and also BJP wouldn't have to deal with the differences they will have with other Patidar leaders if he joins them. As Hardik Patel was praising BJP in a press conference just a day after his resignation it is almost sure that he will be joining BJP in the very near future.
Also Checkout: Suspicion of being a Muslim cost an Old man his Life