In the system where enough patriarchal reason and misogynist proposals exist, steps by Virat Kohli should be complimented for being such a wonderful and supportive husband. He is the charmer and remains an exemplary husband for every youngster to take notes from.
Some are presuming that he needs to perform his duty to his nation and be at the test series and relate him to Mahendra Singh Dhoni who did not take any paternity leave for the birth of his daughter Ziva. But it remains without a doubt that Virat Kohli has been a gentleman, showing it on and off the field frequently.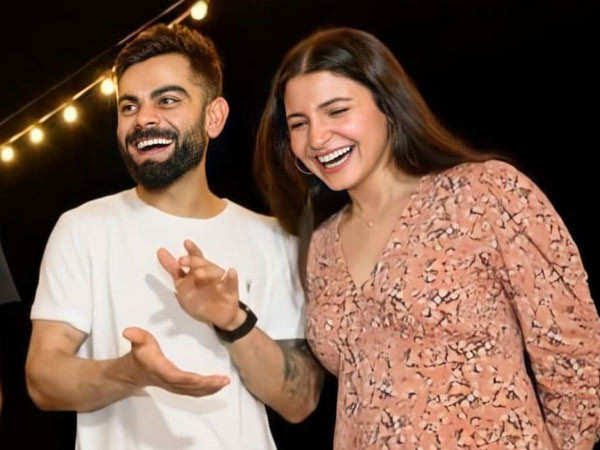 Earlier this month when Virat Kohli was selected to take paternity leave for the birth of his first child it opened many debates and discussions about the concept of paternity leave in India.
It remains taboo in the society of the 21st century for a father to behave like a father. Some people even attacked Kohli for not being more than enough and told him there is more to life than just being fantasizing about being a father.
No matter what people say and believe but Kohli still has every right to leave the test series. It should remain his call and everyone should respect his decision to go to his child and wife who needs him most at this time. Virat candidly said he looks up to Mary Kom when it comes to striking stability between work and family. Speaking to Mary via video chat, he said
"We are in the journey to become parents ourselves, we take a lot of inspiration from what you have done, we are going to follow the same path."
On a more illuminated note, it is redefining masculinity and fatherhood. Virat Kohli is doing his parental duties and it's a pleasant surprise to everyone. Paternity leave is a big step and also allows new fathers to take time off work and spend time with the newborn, where they are needed most. There is perpetually a need to promote gender equality.
In a culture where perceiving nurturing and raring child is considered as womanly, the paternity leaves cultivated the idea of men and women having equal responsibility for upbringing.
This gives a sense of hope and brightness in gloomy times. There is nothing for a man to feel abashed about it. And being a reputable figure and an idol in the country Virat with his decision helped to normalize the male involvement in parental duties. Virat is truly an exemplar of redefining masculinity.
It is necessary to know a paternity benefit bill was introduced in Lok Sabha in 2017 and then Congress MP Rajeev Satav backed this considering the equal advantages and responsibilities of both parents.
The bill avail 15 days leave which can be extended up to 3 months. This bill is also intended to extend these benefits to adoptive fathers as well and those who have had children through surrogacy.
Read:
Also read: