Man is said to have invented language in order to tell stories. A large section of society still believes in stories and legends in the same way that a history student believes in history. Prithviraj Chauhan has recently been in the news, and many stories about him have surfaced. A film is currently in the news, and the lead actor claims that Prithviraj Chauhan is not mentioned in history books.
Let us tell you what history has to say about Prithviraj Chauhan, as well as what stories have to say about him.
Early Life:
Ajmer, Rajasthan, was ruled by the Shakambhari Chauhan dynasty. After Vigraharaj-IV, the ruler of Ajmer, died in 1164, his younger brother Someshwar was crowned emperor. A son was born to them in 1166 and was named Prithviraj-III.  After the death of Someshvara in 1177, Prithviraj, then 11 years old, was crowned. Karpuri Devi, his mother, was appointed as Prithviraj's guardian when he was 11 years old.
Initial hardships:
Prithviraj's struggle began when he was a child. Apragangaya and Nagarjuna, his own cousins, revolted against him. These rebellions were put down by Prithviraj. According to contemporary historian Jinpati Suri, the Bhandanak tribe from the Sutlej side of Punjab arrived in Hisar and Gurgaon around 1182 and began plundering the Alwar and Bharatpur region. They were also defeated by Prithviraj.
The Chandelas' enmity and the story of Alha-Udal: 
The Chandelas' enmity and the story of Alha-Udal: Alha and Udal, two brave generals, served under Parmardidev. It is said that Alha and Udal once fought with their king Parmardidev for horses and left for the Kannauj court of King Jaychand Gahadwal.
At the same time, Parmardidev assassinated Prithviraj's injured soldiers as they returned from Delhi. Prithviraj then launched an attack on Mahoba. Alha-Udal were called back by Parmardidev. In this war, Jaichand Gahadwal also backed the Chandelas.
While fighting valiantly in this war, Alha and Udal were both martyred. Although some believe that Udal was killed and Alha was seriously injured in this war, others believe that Udal was martyred. When Aalha learned of Udal's death, he immediately retired. It is believed that Alha is also immortal equal to Lord Hanuman, Ashwatthama, Gopichand Bharthari etc. and even today he roams in the disguise of a Jogi. In Awadh and Bundelkhand, Alha-Udal is still sung as a folk song.
Conflict with the Chalukyas:
Prithviraj's contemporary Chalukya king Bhima-II was the king of Gujarat. The Chalukyas and Chauhans never got along with each other and in history also there used to be war between them. According to some stories, Bhima was keen to marry the Parmar princess Ichhini of Abu, but Prithviraj married Ichhini. Well, whatever the reason, in Nagaur (1184) the war went on for about two and a half years between the two. Later, Jagdev Pratihara made a treaty between the two.
Differences with Jaichand Gadwal:
The key to the Ganges plain, Kannauj, was ruled by Jaychand Gahadwal. It is said that his father Vijaychand Gahadwal got the Shri Ram temple built in Ayodhya. According to Prithviraj Raso, Jaichand's mother, and Prithviraj were sisters and daughters of Anangpal Tomar, the ruler of Delhi. Historians, on the other hand, disagree.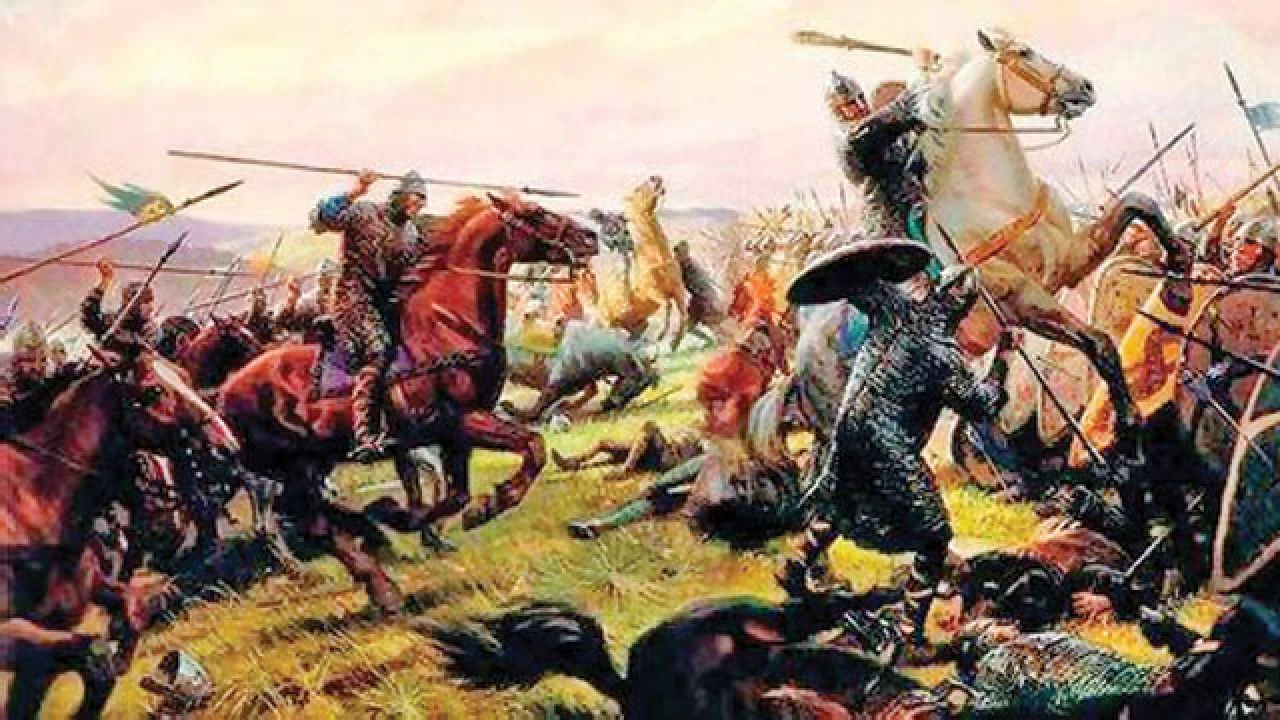 Prithviraj Raso also claims that the only reason for Jaichand and Prithviraj's strained relationship is Prithviraj's marriage to Jiachand's daughter Sanyogita, but historians disagree. Although some historians certainly believe that there is some degree of truth in the story of coincidence but not entirely true.
In fact, in the war against Prithviraj, Jaichand sided with the Chandela king Parmardidev. Later, Chandel and Gahadwal banded together against Prithviraj. Apart from that, the empire's expansion was the second reason. It is said that Jaichand sent Muhammad Ghori an invitation to attack Prithviraj, but historians believe this to be a fabrication.
Reasons for Muhammad Ghori's attack on Prithviraj:
In 1178, Muhammad Ghori attacked the Chalukya king Bhima II or Mulraj II of Gujarat via Sindh. Bhima was still a child at the time. His mother, Nayika Devi, played the role of his patroness. Although few people are aware of her story, Nayika Devi was one of India's greatest female warriors.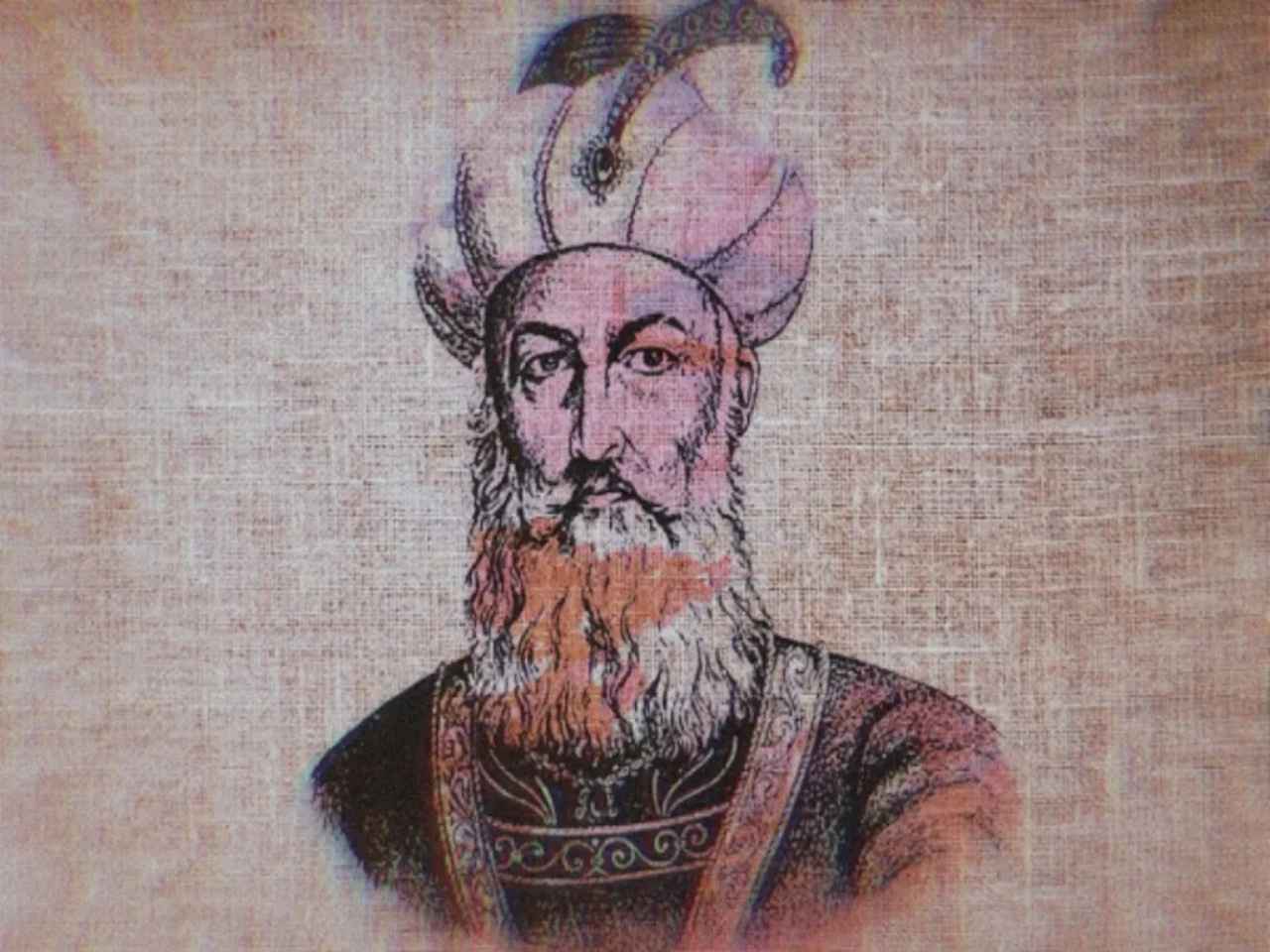 In the battle of Kayandra, Nayika Devi defeated Muhammad Ghori deftly. Nayika Devi was supported by the kings of Nadaul, Abu, and Jalore, as well as Kalhana, Dharavarsha, and Kirtipal. Muhammad Ghori never considered attacking through Sindh again after that. He decided to take a different route, one that would take him through the plains. Muhammad Ghori retaliated against Prithviraj because of this.
The First Battle of Tarain (1191):
Muhammad Ghori crossed the Punjabi border into Prithviraj's rule around 1186 and fought the First Battle of Tarain. Following this, Muhammad Ghori conquered Tabarhind (present-day Bathinda), prompting Prithviraj to wage war against him. Govind Rai Tomar of Delhi backed Prithviraj in this first battle of Tarain, and Gauri suffered a humiliating defeat. Gauri was injured and was taken off the battlefield by his soldiers.
Second Battle of Tarain (1192):
It is said that Gauri did not go back home after losing. He kept preparing for about a year and came to attack again after a year. This time he attacked Prithviraj's army by ambushing him in the morning and Prithviraj's army was scattered. Historians believe that Prithviraj died near Sirsa. A contemporary writer Hasan Nizami wrote that Prithviraj had returned to Ajmer and ruled for some time.
What is the story according to Prithviraj Raso:
Chand Bardai was the court poet (baran) of Prithviraj. He composed the book Prithviraj Raso which was completed by his son Jalhan. Chand Bardai writes in Prithviraj Raso that Prithviraj was taken captive and taken to Ghazni and his eyes were ruptured. After that Chand Bardai himself went to Ghazni and told Gauri that Prithviraj is an expert at shooting Shabdbhedi Baan.
When Gauri was invited to shoot the slang arrow, Chand Bardai said,
"char baans chaubis gaj angul ashta pramaan
ta upar sultan hai mat chuke chauhan.."
(Four bamboos, twenty-four square yards, 8 fingers distance
above there is the Sultan, don't miss O! Chauhan.)
Prithviraj shot an arrow and killed Gauri. After that both Chand Bardai and Prithviraj killed each other with swords.
What's wrong with Chandrabardai's Prithviraj Raso?
The first question that comes to mind is how can a wise king like Muhammad Ghori do such a stupid thing as allow the enemy to shoot arrows like this? The second question is how the next story was completed if Prithviraj and Chand Bardai had killed each other.
Apart from that, there is a question about Prithviraj Raso's claim that Chand Bardai wrote this book. It was first mentioned in history in 1676 AD, during the construction of Raj Prashasti by Maharana Raj Singh of Mewar. About 500 years after Prithviraj's accession to the throne.
Govindraj, Prithviraj's son, was named ruler of Ajmer after the Second Battle of Tarain. If Gauri kidnapped Prithviraj, why didn't his son Govindraj try to get him released? However, shortly after Prithviraj's brother Hariraj removed Govindraj from power and took some part of his ancestral kingdom. Govindraj had gone from here to Ranthambore where he laid the foundation of a new branch of Chauhans. On the other hand, Ghori's commander Qutubuddin Aibak defeated Hariraj.
Apart from this, there is also a fact that Muhammad Ghori attacked India again in 1206 AD. During this attack, it is said that he could not take the looted silver from Somnath to Ghazni. It was looted by the Khokhar Jats who settled in the vicinity of Lahore. After that, a Jat named Ramlal Khokhar stabbed Gauri to death.
Also Checkout: Nitish Kumar to conduct caste census with consensus in Bihar despite Centre's disagreement