One of the most anticipated and hyped pieces of tech this year is the PS5 and Xbox Series X. Everyone is all heated up to grab one before they go out of stock. The specs and the features of the consoles have been unveiled. Both the consoles cost the same yet which one is better? Xbox Series X's GPU performance is 12.1 TFLOPS and PS5's GOU is performance is 10.3 TFLOPS. Xbox Series X wins. End of Story.
Just kidding! Things are not Black and White. Rather grey…. very grey. So, let me summarise everything and make it easier for you.
Performance:
Before I throw the TFLOPS (TeraFLOPS) figure again. Here is a quick summary of what it means, basically it is the raw power of GPU. So, more TFLOPS means better performance.
TFLOPS = Cores x Clock Speed in Hertz x Floating Point Operations per clock cycle / One Trillion
Also, PS5 doesn't use the traditional static clocks, where the CPU or GPU may underclock when the system gets overheated. The total power supplied to PS5 is fixed and how it is distributed to CPU and GPU changes on the workload. Meaning let's say a game scene requires a lot of CPU power, then the PS5 will transfer most of its power to CPU and remaining to GPU. The same applies when a game scene is GPU heavy. I hope I haven't made things complicated and you guys understand what I said. Anyhow here are the figures:
     XBOX SERIES X: 12.1 TFLOPS
     PS5: 10.3 TFLOPS
This is the performance of their respective GPUs. As for the CPU, the Xbox Series X CPU is clocked slightly higher coming at 3.8GHz whereas the PS5 CPU is clocked at 3.5GHz. This isn't going to affect the gaming performance and I can safely say that both the CPU will give equal gaming performance.
The PS5 and Xbox both are very powerful consoles. People and Gamers think TFLOPS is the end-all for GPU performance and they are wrong. We have been getting 10TFLOPS GPU like Nvidia GTX 1080 4 years ago! but they are not faster than today's GPU. Matt Philips, an ex-Crytek developer has written an amazing article that goes in-depth with this. No, PS5 and Xbox Series X GPU are not the same, they both are custom-made GPU with custom features, they both are built on AMD's 'RDNA2' architecture but that is just a marketing term to not cause any confusion. But still, I will give the benefit of the doubt to Xbox Series X for a slightly higher clocked CPU and speculatively better GPU as we don't have any cross-platform game analysis yet.
Winner: Xbox Series X
Features:
Sony has done a great job of showcasing the features that we will be getting with the PS5:
Full Backwards compatibility to 4000+ games of PS4 and will offer improved frame-rates, load times, and graphics. (Except for some games)
Tempest 3-D Audio:This aims to be equivalent to ray-tracing in games but for audio, in short, the audio experience is greatly enhanced and is truly next-gen. Gathering from what Cerny talked about, they are aiming for surround sound and clarity much greater than Dolby Atmos and DTS-X Ultra; The sound will be custom made for every person. They may want a photo of your ears to make a unique head-related transfer function (HRTF) just for you. This will greatly improve the VR and gaming experience. Also, you can experience PS5's 3D Audio on any earphones.
4K Blu-Ray Drive.
Ultra-Fast SSD, With Revamped UI to Take Advantage of SSD.
In the contrast, Xbox has been tight-lipped about the features of the Xbox Series X but here it is:
Full Compatibility with all the Xbox Consoles; Xbox, Xbox 360, and Xbox One with improved frame-rates, load times, and graphics. (Except for some games)
Custom Audio Tech with Dolby Atmos: The audio tech that they have built for the Xbox Series X is impressive. The spatial audio isn't targeting custom HRTF meaning the immersion of the 3D audio won't be as good as PS5's 3D audio.
4K Blu-Ray Drive.
UI is similar to Xbox One and Xbox One X but with some extra features like Smart Resume.
Both consoles offer similar features. Yet, PS5's features are slightly better than the Xbox Series X.
Winner: PS5
Controllers:
This is one of the most important parts of your console after all they are an integral part of gaming. The consoles have become more than just tools to control a game character, they enhance immersion.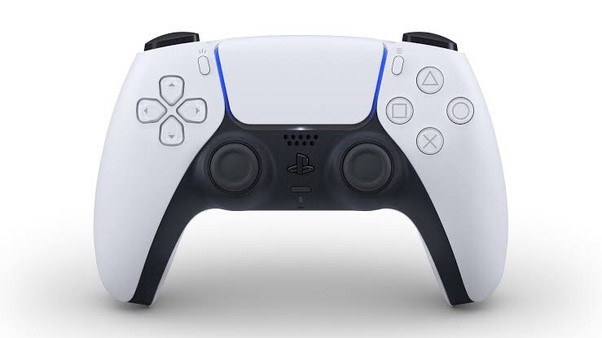 The PS5's controller (DualSense) is a tremendous upgrade over the DualShock 4 and is an integral part of the PS5 console. Reviewers have said that DualSense greatly increases the immersion of the game due to the following features:
Haptic feedback: The Haptic Feedback is the enhanced vibration motors. Haptic Motors are found in high-end phones and the Nintendo Switch. These are no gimmicks and provides a world of a difference. The rough road tarmac feels jittery and rough and the sands feel smooth. This is a great and big upgrade from the last-gen controllers.
Adaptive triggers: These are added to the L2/R2 buttons. These adaptive triggers will allow developers to program the resistance of the triggers to simulate actions more accurately. Like pulling a bow in a game, you will feel the tension of the string, and releasing the arrow will be even more satisfying.
The New Create button replaces the Share button. The basic functionality remains the same just that new features have been added.
Built-in mic array: You will not need earphones to speak in-game. I wouldn't say this is necessarily a good thing as a pair of earphones isn't hard to find. We can see more children screaming and heavy breathing on the mic. But this is good as they are going to enable voice commands in PS5.
Lightbar now next to the touchpad.
USB-C charging: You can also charge it wirelessly.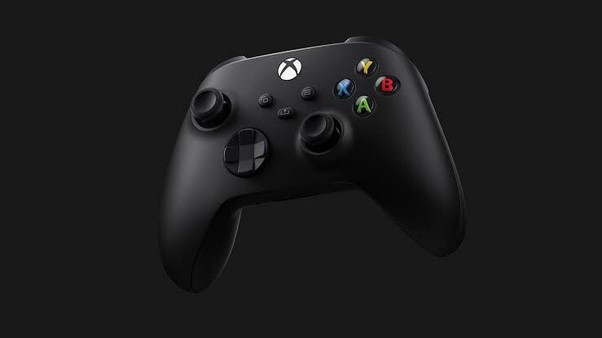 The Xbox Controller hasn't changed much just that previous controllers have been refined to better fit more hands now and also some new features like:
New Share button: You will now be able to share clips of games and photos online instantly.
New D-Pad
USB-C charging
Yes, that is all. Otherwise, it's nice to see Xbox doing pro-consumer practices like compatibility of Xbox One controller with Xbox Series X. PS4 Controller will only be compatible with PS4 games on PS5, I guess its fair as they would want more developers to support DualSense features. Still, the winner is….
Winner: PS5
Storage:
Game Developers have had to do makeshifts and implement tricks to make game loading minimal and less. The games are getting bigger each day and so are the loading times. Remember when loading times would just be 5–10 seconds, not the painstaking 1 minute we have today. Welcome to 2020! where Consoles have next-gen SSD speeds. These speeds have never been seen before. The SSD speeds are as follows:
XBOX SERIES X: 2.4GBps (Uncompressed); 5GBps (Compressed)
PS5: 5.5GBps (Uncompressed); 17.38GBps (Compressed)
With PS5 you are getting 825GB storage, I know weird but it's because PS5 uses a 12 Channel interface for storage. They are expandable through NVMe PCIe Gen 4 SSDs. PS5 offers best-in-class SSD across all platforms. So, Sny will certify and test each SSD on the market to make a list of compatible SSDs. On the other hand, Xbox Series X offers 1 TB of storage which is expandable through modules, that look similar to the 128MB memory cards of PS2! (Nostalgia)…
However, you don't need to worry these expansion modules start at 1TB which just goes to show how far we have come. I have a PS4 and 500GB has been plenty for me. But there are people where they max out 1TB and the extra storage by Xbox Series X may come in handy. PS5 SSD could be upgraded but Sony will test each SSD and make a list of compatible SSDs as they need to faster than the PS5 SSD to compensates for the special I/O. Another thing to consider here is the secret sauce by PS5. It has a custom made I/O Controller that removes all the bottleneck in between the SSD and GPU. So, you can load textures directly from the SSD and onto the GPU, also make load levels instantly. Xbox Series X to my knowledge doesn't have this.
Winner: PS5
Games:
This has been the metric for success for quite a long time. You can't make a hit console with just beefier specs; you need the games to go along with them. History has shown this time and time again with PS1 vs Sega Saturn, PS3 vs Xbox 360, and pretty much all the Nintendo Consoles which may not be the powerhouses like PS or Xbox but, definitely holds its ground with new games and concepts.
The PS4 released back to back hit exclusives which made the Xbox One lose momentum. This could be true for PS5 too. However, I am trying to be unbiased. Also, it is only up to the people to say which exclusives they like. As someone may like FPS (Halo-Series) or Story-driven (God of War).
Therefore, rather than exclusives. I am gonna be focusing on ease of development. Any game which is easy to develop for attracts developers, which happened to PS3 where games were hard to make even though it was technically faster. Xbox Series X has a very PC-centric design and that goes to show in the hardware and box-type design. Xbox Series X has relied on raw power this gen. Sony is very developer-friendly and this was their top priority this gen.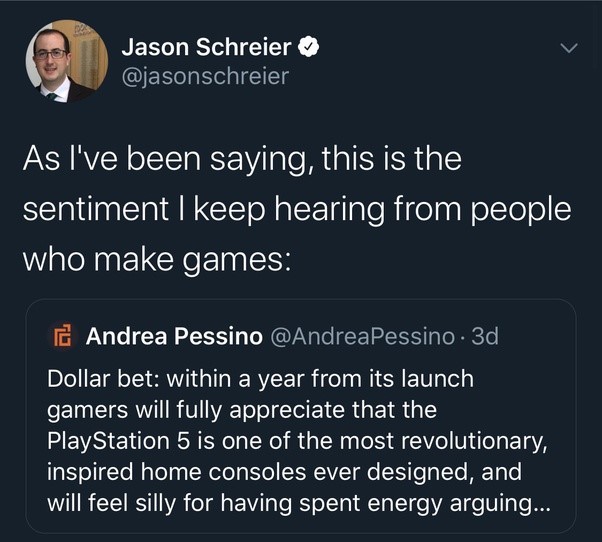 However, we should also take into consideration that Xbox having more RAW power will age better than PS5 in the end years. Like what happened with PS4 and Xbox One where the former(PS4) being more powerful ran games at 1080p whereas Xbox ran games at 900p.
Winner: Tie
Price and Value:
Price plays a key part in the success of the console. PS5 will be launching in two variants: Disc Edition and Digital Edition priced at $499/₹49,990 and $399/₹39,990. Xbox Series X is priced at $499/₹49,990 and Xbox Series S is priced at $299/₹34,990. However, Xbox Series S has inferior specs to Xbox Series X unlike the variants of the PS5, so it invites a whole different conversation. The price numbers make this looks like a tie.
However, when we talk about value, Xbox wins hands down due to its Xbox Game Pass. Xbox Game Pass offers 100+ games at a reasonable price ($15/₹699 a Month), and the catalogue of games is very impressive with almost all of the popular titles, and it keeps on growing. With the recent acquisition of Zenimax Media, they seem to be committed to pushing their Xbox Game Pass catalogue further.  
Winner: Xbox Series X
---
The overall winner is *drumroll*
IT'S A TIE!
So, why are so many articles and twitter people are saying that Xbox Series X has won and it is much superior to PS5? It is because they are missing one key factor that these are consoles. They are judging PS5 and Xbox Series X just by their raw power and specs. However, people don't care about specs in consoles, if they did then they would be buying PC which is much powerful. Seriously, at the end of the day what matters is if you are playing a game and are having fun, it doesn't matter if you are playing on PS5, Xbox Series X, PC, heck even Mobiles.
Yet, I am just going to say that PS5 is gonna win the Console Wars. A few months ago, PS5 hosted a technical conference that was meant for developers and media, which was an hour-long. Not for non-techie people. Though they didn't anticipate that the boring and technical video will garner 16.2 MILLION VIEWS! That's even more than Xbox Series X reveal video that was a minute long garnered 15 MILLION VIEWS. 
This is ridiculous and goes to show the hype and anticipation around PS5. After that video, they must know how big of a weight they have upon their shoulders after PS4's success. Yet, from what I gather Xbox end goal is not to sell more hardware but to sell more Game Pass and judging from their strategy and talks. Xbox's end goal seems to be launching Game Pass on PlayStation.
Well, speculations and comparisons aside, I just want to say that they both are turning out to be great consoles, and it's great to see both of them taking different approaches.
May the best console win!