"A big business starts small." – Richard Branson
India has established itself as one of the biggest start-up and small industry hubs around the world. Every other day a new industry emerges from the ocean of opportunities with an aim to make it up to the list of the successful industries in India. Most of the industries that have achieved success in India had started from a very small set-up; entrepreneurs from small towns and with negligible money have been successful in making it big in industries. More often than not, the only thing that they have by their side when they start out in big cities is –talent and resilience. Although there are many, in this post, TSA brings to you some of the most prominent rags to riches stories of India. These stories are nothing short of inspiring and prove one fact over and over again – everything is possible; if you have the will to accomplish it!
"A small business is an amazing way to serve and leave an impact on the world you live in." – Nicole Snow
1. Mohan Lal Dayal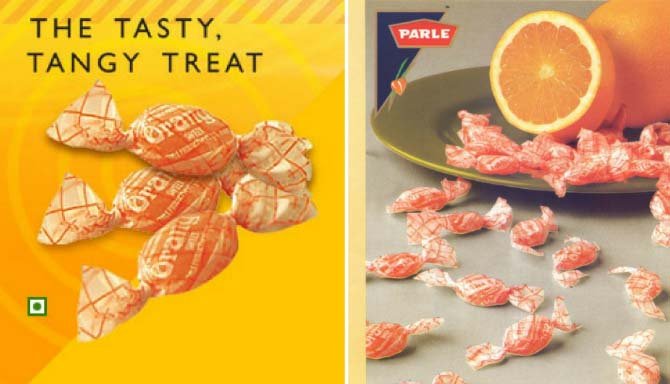 Parle G was the first biscuit to be made in India for ordinary Indians. The popular Parle G biscuit did not come in the market today or yesterday, but its foundation was laid before the independence of India many years ago. Before the arrival of Parle G, its company Parle was started in 1929. Prior to India's independence, there was an overwhelming majority of the British in the country foreign goods were sold at very high cost everywhere in the Indian market. At that time candies were very popular among those goods. Mohan Lal Dayal who was influenced by the Swadeshi movement decided to make candies like this in India for Indian consumers. To achieve this he went to Germany and learn to make candies and he came to India with the candy maker machine of cost Rs 60,000 at that time. Then he started a new business in Mumbai and purchase an old factory in between Irla and Parla in Mumbai. The name Parle comes from the area where the factory was started. At the starting stage, the company only had 12 employees, and all of them were his family members. The first Parle product was the iconic orange candy which is still very popular.
During the crisis of World War 2, the first Parle G biscuits were produced in 1939. In the beginning, its name was Parle Gluco. Parle Gluco was by the Indians and for the Indians. They were much in demand by the British-Indian army during the second world war. The Parle Gluco biscuit become very popular at that time and it captured all the market very easily owing largely to its affordability and health quotient. After the end of the second world war, Parle Gluco had become a big brand defeating all other foreign companies.
In 2019, it had a dominant share of 7% of the global biscuit market but in the last few months the brand grew by leaps and bounds and as of 2020, it has a 50% dominant share of the global biscuit market. As of 2020, as per reports, it is the largest selling biscuit brand in the world.
2. Dhirubhai Ambani (1932-2002)
He was the son of a school teacher and was born in the Gujarati town of Chorwad. Dhirubhai started his entrepreneurial journey by selling bhajias. After completing his matriculation at the age of 16, he moved to Aden, Yemen, and worked there as a gas-station attendant, and as a clerk in an oil company to earn some money. He returned to India in 1958 with Rs 50,000 and set up a textile trading company. In 1992, Reliance became the first Indian company to raise money in global markets. Reliance also became the first Indian company to feature in the Forbes 500 list. Dhirubhai Ambani was named the Indian Entrepreneur of the 20th Century by the Federation of Indian Chambers of Commerce and Industry (FICCI).
Dhirajlal Hirachand Ambani has been undisputedly India's most enterprising entrepreneur. And the creation of Reliance Industries is a real-life fairytale. This rags to riches tale about a man who was desperate to push himself out of the drudgery, Dhirubhai built Reliance from scratch. He worked every day to make sure he did not live the life his parents did. Through overcoming struggles and hard work one day at a time, Dhirubhai Ambani rose from a one-bedroom chawl to having a personal valuation of over $ 3 billion. Ranked as the 138th richest person in the world by Forbes in 2002. Today Reliance Industries is not only one of the most successful industries in India but also in the international market.
3. Mariam Mohuideen
 When 48-year-old Mariam Mohuideen observed the demand for Western cuisine in Mangaluru, she felt it was the right time to tap into her baking skills to start her own business. She moved back to her hometown Mangalore from Dubai after working there in administration for several years. When she didn't see much opportunity there, she decided to leverage her baking skills to start a cafe.
In December 2014, she started Baker's Treat, a 200sqft bakery that sold home-baked goods. She says, "Things took off beautifully and everything fell in the right place at the right time, and in three years, we were on the verge of becoming a full-fledged cafe."  In 2017, Mariam invested almost Rs 20 lakh and turned Baker's Treat into a restaurant for cakes, cupcakes, burgers, kinds of pasta, and shakes aimed at Mangaluru's evolving taste buds. It was funded in part by her savings and through family investment. Today, Mariam's business is a 19-member, 2,200sqft, 90-seater restaurant. It sees a daily footfall of around 150 customers. Starting with a 200 sq ft cafe in Mangalore, this bakester now makes Rs 1 Cr revenue every year.
4. Narayan Murthi
 Narayan Murthy was born in a Middle-class family. He wanted to be an engineer and successfully cleared the entrance exam of the Indian Institute of Technology. However, he couldn't get into college as his father could not afford the fees. He joined a local engineering college and got a degree in Electrical Engineering. After that Narayan joined IIT Kanpur for his Master's degree and decided to pursue a career in IT. Before starting Infosys in 1981, Murthy worked with Indian Institute of Management Ahmedabad as the chief systems programmer, and Patni Computer Systems in Pune (Maharashtra). He started Infosys in 1981 and was its CEO from 1981 to 2002 and chairman from 2002 to 2011. In 2011, he stepped down from the board and became chairman emeritus. In June 2013, Murthy was appointed as executive chairman for a period of five years.
Today he's the co-founder of a multinational corporation, Infosys, and is known as the father of the Indian IT Sector and is listed among the 12 greatest entrepreneurs in Forbes Magazine and has also been honored the Padma Vibhushan and Padma Shri Awards.
5. Karsanbhai Patel
 Born into a farmer family from north Gujarat, Karsanbhai finished his B.Sc. in Chemistry at age 21 and worked as a lab technician, first in the New Cotton Mills, Ahmedabad, of the Lalbhai group and then at the Geology and Mining Department of the State Government. In 1969, he used to make detergent powder in the backyard of his house in Ahmedabad and then sold it from door to door. He used to give a money-back guarantee with every pack that was sold. When the cheapest detergent in the market was priced at Rs. 13/ kg he offered his detergent powder for Rs. 3/ kg.The high quality and low price of the detergent made for a great value. Fuelled by housewife-friendly advertisement jingles, Nirma revolutionized the detergent market, creating an entirely new segment in the market for detergent powder. At the time, detergent and soap manufacture was dominated by multinational corporations with products like Surf by Hindustan Lever, priced around Rs. 13 per kg.
Within a decade, Nirma was the largest selling detergent in India. Since production was labor-intensive, Nirma also became a leading employer (employing 14,000 people 2004). Made without some phosphates, Nirma was also somewhat more environment friendly. Thus, he was able to successfully target the middle and lower-middle-income segment. The company that started in 1969 with just one man, today employs around 18,000 people and has a turnover of more than 7,000 crores. According to Forbes, in 2005 Karsanbhai Patel's net worth was $640 million and it's going to touch the $1000 million mark soon.
6. Chinu Kala
 Chinu Kala was 15 years old when she fled her home in Mumbai due to issues in the family. The young girl was then staring at a bleak and uncertain future. Despite the Indian jewellery market being vast, Chinu felt that there were no unique designs to meet the demands of the consumers. When she was older, and after trying her luck at beauty pageants and corporate merchandising, she founded Rubans Accessories in 2014, combining her love for fashion with her experience with corporate merchandising.  Rubans Accessories was started with a bootstrapped capital of Rs 3 lakh in a 70sqft kiosk in Phoenix Mall, Bengaluru. In a span of five years, she grew the business into a Rs 7.5 crore brand. The brand has its manufacturing unit in Mumbai and deals in costume and silver jewellery with SKUs ranging from bracelets, earrings, necklace, matha patti, maang tikka, rings, and more.
From earning Rs 20 a day to making Rs 7.5 Cr annually, the journey of this woman entrepreneur and her fashion accessories brand has been exhilarating. Chinu Kala was 15 when she went from door to door selling knives and coasters. Today, she has built a successful fashion accessory online brand. This was her story of never giving up in the face of despair and hopelessness.
7. Kamal Khushlani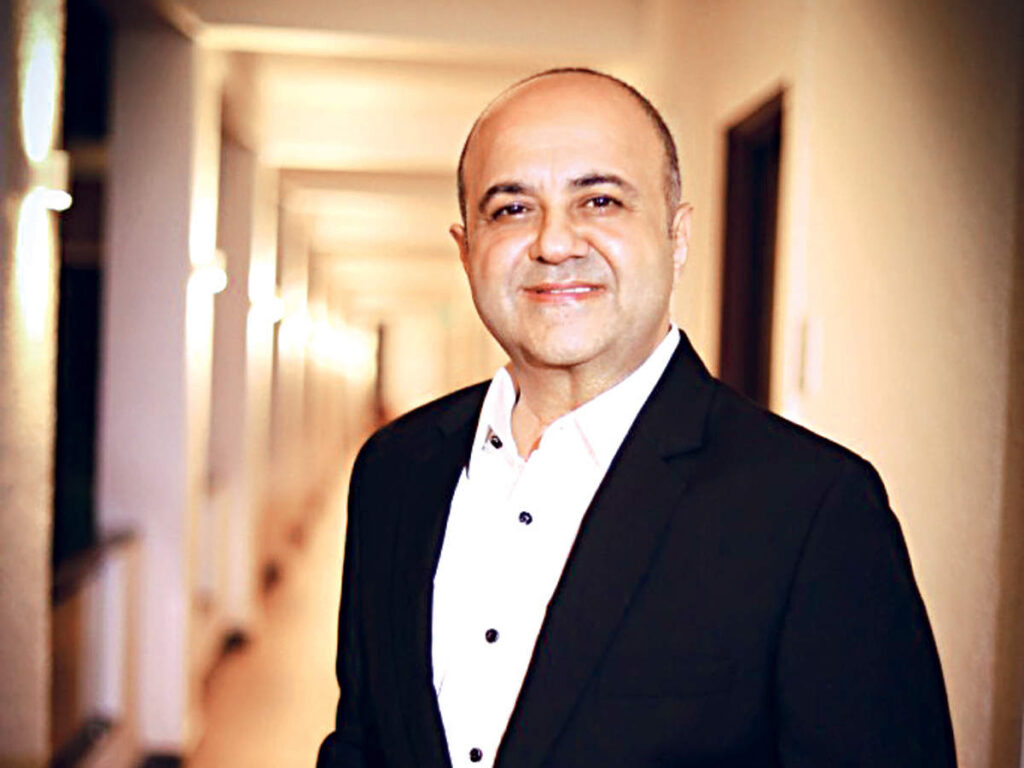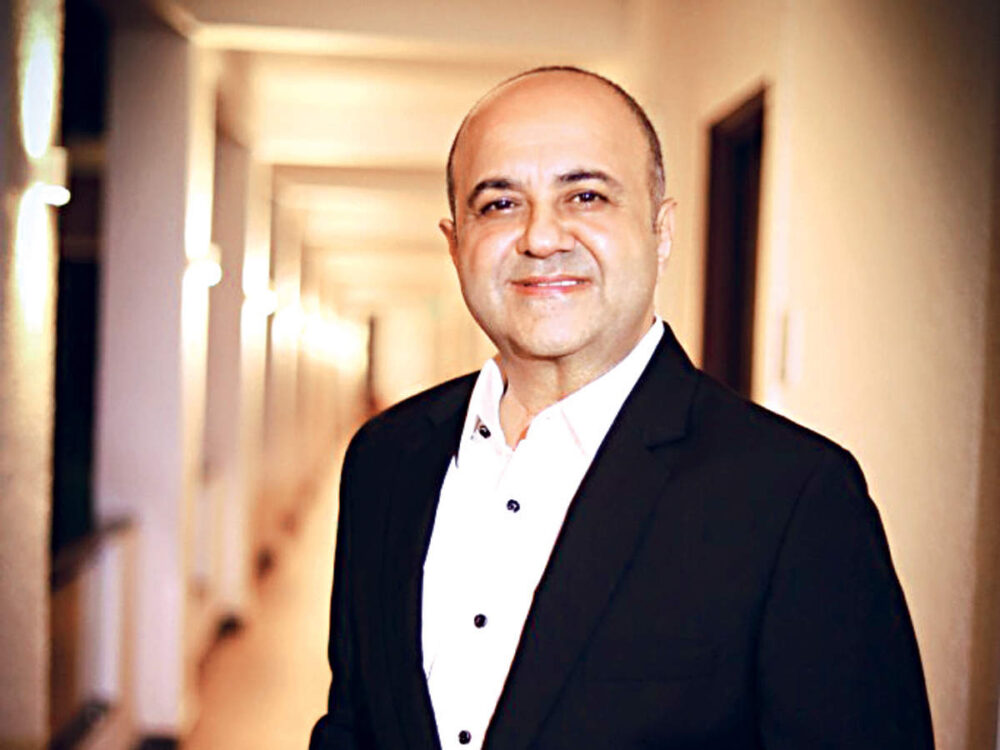 Kamal Khushlani always had a keen interest in the fashion retail business. However, hailing from a middle-class background, and losing his father at the age of 19, he didn't have the money to capitalize on his vision of starting a brand that offered progressive fashion for men in India. To finally start building on his dream, he borrowed Rs 10,000 from a maternal aunt and plunged into his entrepreneurial journey. He started by launching the 'Mr & Mr' shirt company in 1992, manufacturing and retailing shirts for men out of a small workshop.
He started Mufti in 1998 when he used to carry kilos of fabric on his bike and drop it off at the workshop and then come back to collect the finished products for sale. For years, he did it all by himself, recycling the money he earned from his business. And then, in the 2000s, Mufti gained prominence, expanding from exclusive brand outlets to multi-brand outlets and large-format stores. Today, the company has over 600 employees in its direct payroll, indirectly employs over 2,000 people and a turnover of around 400 Crores.
"I'm convinced that about half of what separates the successful entrepreneurs from the non-successful ones is pure perseverance." – Steve Jobs
Stories of personal perseverance, the ones where heroes overcome severe obstacles and achieve dizzying heights of success, have been around since the beginning of time but they never get old. They inspire us and inflame our passions, making us believe we too can follow suit.
Also Checkout: Shakuntala Devi, "The Human-Computer"