The Reserve Bank of India's Monetary Policy Committee (MPC) concluded on Friday with a unanimous vote to keep the repo rate at 4 percent, unchanged as the central bank's effort to kickstart the economic recovery post-pandemic.
RBI Governor Shaktikanta Das made the announcement, stating the expected August bi-monthly monetary policy statement. The Committee is still keeping its 'Accommodative' stance on the repo rate as the reverse repo rate stands at 3.35 percent.
While there was one vote against the Committee's decision to continue the take 'as long as necessary to revive and sustain growth on a durable basis', Das said it would help ensure the inflation remains within the intention.
The repo rate is the rate at which banks borrow from the Reserve Bank of India. The only reluctance came from Jayant Varma, but the members passed the policy with 5-1 votes.
They did a three-day review of the meeting, and six members started the MPC on Wednesday this week. There were speculations on RBI's MPC to retain the key lending rate, and many economists expected the move.
The projection for real GDP growth by RBI in the current fiscal year was maintained at 9.5 percent in Q1, 7.3 percent in Q2, 6.3 percent in Q3, and subsequently 6.1 percent in Q4.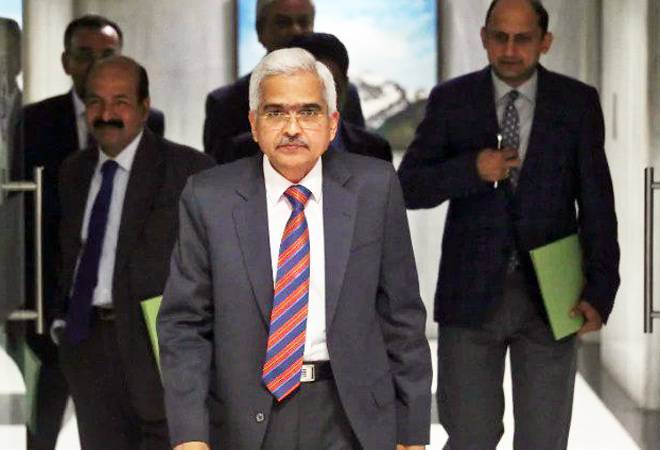 "At this stage, therefore, continued policy support from all sides—fiscal, monetary and sectoral—is required to nurture the nascent and hesitant recovery.
The MPC continues to be conscious of its mandate of anchoring inflation expectations as soon as the prospects for strong and sustainable growth are assured," RBI governor Shaktikanta Das said.
They expected the inflation to rise, and the Committee did raise it for the current fiscal to an average of 5.7 percent.
Since the forecast earlier was 5.1 percent, the trend is believed to be influenced by the supply shocks due to the Covid-19 pandemic. 
The Deputy Governor explained the central bank's stand saying the inflation projection has come down to 5.7 percent after it was projected at 6.2 percent last year.
He was confident that it would gradually ease to 4 percent. "The approach to inflation is not a cold turkey method, where you slam the economy until it goes limp. It is important to bring that down over time and not immediately," he said.
While Das said we are in a better condition since the June 2021 meeting, MPC said that the Centre and States could reduce indirect tax component to help reduce 'cost pressures'.
"Going forward, the revival of the south-west monsoon and the pick-up in Kharif sowing, buffered by adequate food stocks, should help to control cereal price pressures," the MPC said in its statement.
Also Read:  'This is a government that has more faith in balancing the budget than realising the actual problem', says economist and Nobel Laureate Abhijeet Banerjee