Pushpa narrates the story of Pushparaaj, a coolie who is refused a surname due to his bastard status. In Chittoor District, he is continuously humiliated by his 'brothers' and society. Pushpa, on the other hand, has the ability to smuggle red sanders, which gains him favor with a local smuggler.
Like a thorough biopic, Pushpa: The Rise follows the ascension of its titular hero to the pinnacle of the pyramid… until disaster strikes.
Pushpa has stunned the entire country by earning record collections in all languages across the country. We are trying to figure out why Pushpa worked so well and why you shouldn't miss out on it as it becomes available on Amazon Prime Video.
Of course, it's a masala commercial film produced on a large scale, which the Telugu cinema industry, maybe more than any other in the country, understands.
However, there are a plethora of well-made masala commercial big-scale entertainers that have also done exceptionally well. However, Pushpa appears to be well ahead of those flicks in terms of public acceptance and enthusiastic reception.
The fact that it is a rag-to-riches movie about a man from a poor and marginalized background plays a part, as does the music and background music, cinematography, production design, directing, editing, and performances.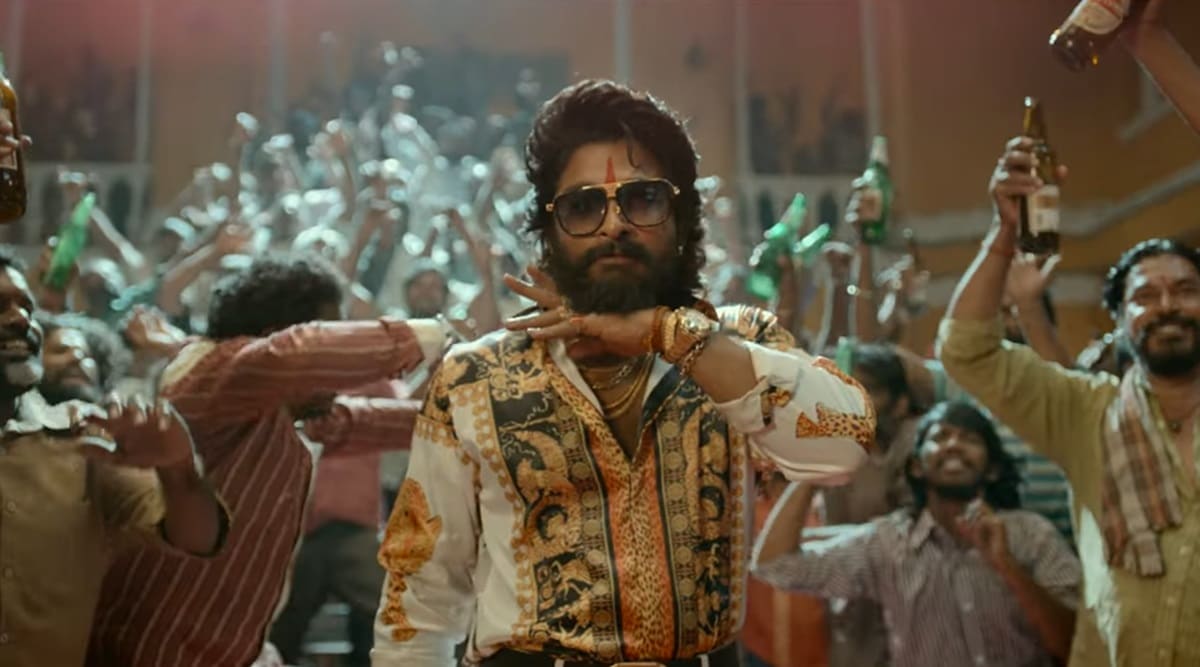 But when we watched it over and over, there was one element that seemed to stick out for me more than anything else in Pushpa, and that was vulnerability, which we believe is why it connected and resonated with the audience on such a large scale.
Pushparaj stands out from many other "heroes" because of his tremendous fragility. And it's not just a passing thought during one of the film's sensitive scenes.
Each and every moment of vulnerability is thoroughly examined, not merely skimmed over. You watch him writhe in agony, shame, uncertainty, humiliation, and disdain. And it's his thaggedhe le mentality that gets him through every situation.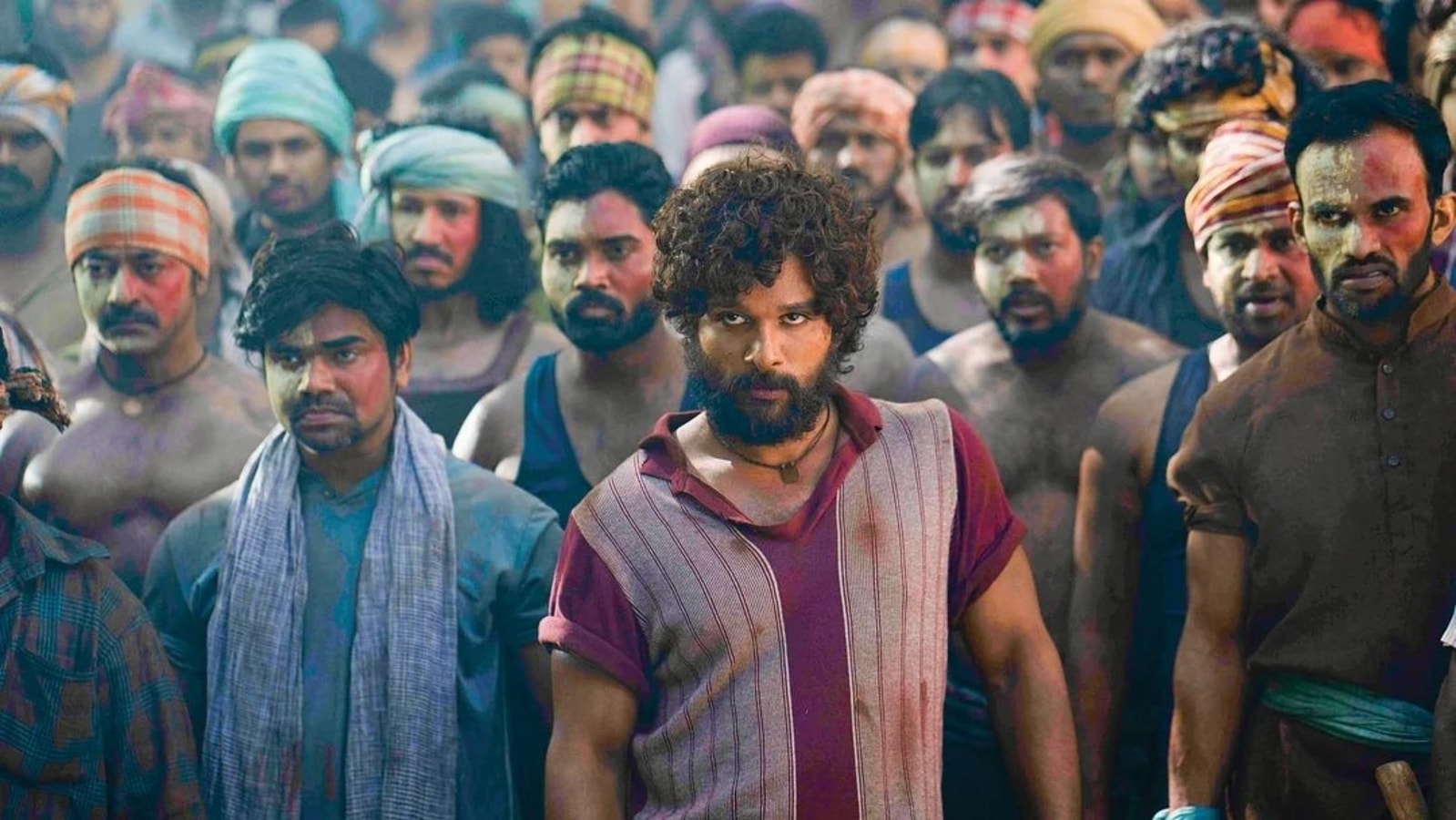 The film, the director, and the actress have all put a lot of effort into these scenes, so the moments of heroism that do appear are well deserved. Even a simple Srivalli song contains moments of vulnerability and infantile shame for Pushpa, making him sympathetic and warming the audience to him.
The clearest example of this point is Pushpa's first encounter with Bhanwar Singh. All of his insecurities—his looks, his rank, his surname, his power, and his love—have been established in numerous sequences throughout the film and are rubbed in his face in this one scene.
As a result, for the first time in the entire film, grownup Pushpa, who always said thaggedhe le no matter what, bowed his head for the duration of the scene, making it even more exhilarating to watch because it's relatable and unpredictable. When confronted with their worst insecurity, everyone freezes, and Pushpa was no exception.
This is the same strategy that has been employed in other mainstream films in the past: expose the protagonist's fragility, rub it in, and it will all pay off when the moments of heroism arrive. Baasha is a good illustration of this.
Our mass commercial films have lost this simple element and are now solely focused on heroism and uplifting moments.
Only if the vulnerable moments are treated with the same care, attention, and patience will those moments have their full impact. In these moments, Team Pushpa, Sukumar, and Allu Arjun soar.
You will not want to hit the pause button even once after pressing the play button until you reach the final credits. And it's allowing filmmaker Sukumar, who has created an engrossing flick that will pique your interest right away.
With Pushpa: The Rise-Part 1, Sukumar has set a new standard for action flicks. The mix of 10,000-watt dialogues, breathtakingly beautiful locales, captivating melodies, and outstanding cast acting will leave you with only one question: When is part 2 coming out?
It's impossible to convey the magnitude of this film in a few words, but if you haven't seen it yet, you're missing out.
Pushpa: The Rise- Part 1 is now available on Amazon Prime Video in Tamil, Telugu, Malayalam, Kannada, and Hindi, so mark your calendars for the weekend and enjoy this mega-entertainer.
Also Read: 10 Best Treasure Hunting Movies Of All Time