Farah Bashir's "Rumours of Spring" is a memoir of growing up in Kashmir in the 1990s, which was supposed to be an enthralling, emotional, and early life experience in a military zone.,but it is much more than that.
It is a teenage girl's journey- of her friends, family, associates, neighbours, and teachers. It is an account of lifestyle affected by the conflicts. It is about women- their daily traumas, rituals, and courageous resistance against stress and fear.
Rumours of Spring is more than just a tale about witnessing riots, gunshots, cries, curfews, and the resulting crime, loss, and damage. It also describes how this aggression has affected human lifestyles, longevity, days and nights, summers and winters, what people talk about, and what they consume.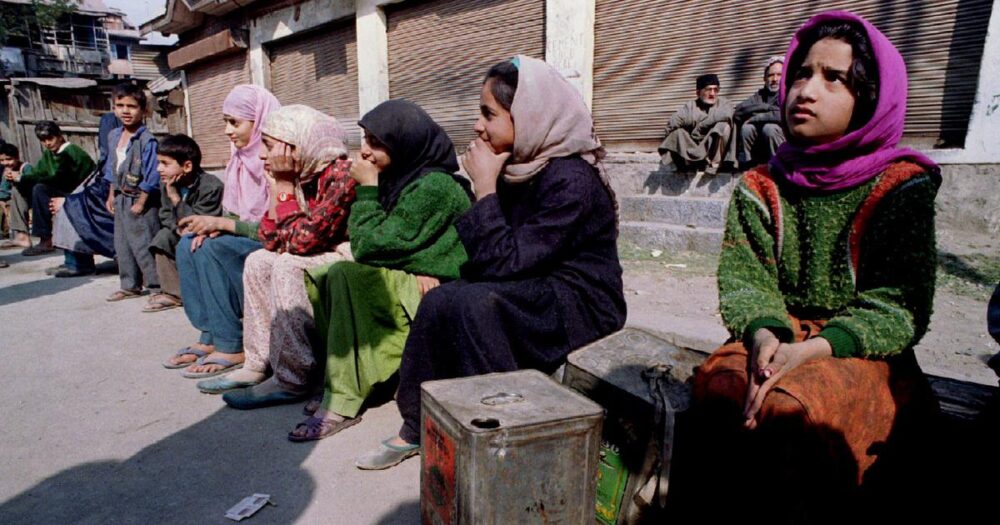 The author's faithful girlhood came to an end in the summer of 1989 when she and her sister, ten years older, were caught in the grip of sudden erupted violence, followed by a curfew and a rumour that she is dead. On that day, she fulfilled her desire of getting her first haircut at a good beauty salon.
She didn't even get enough time to admire her new hairstyle. Before she can overcome that nightmare, the act of pulling out hair in the dead of the night replaced her excitement of having well-groomed coats.
Through the narrative, we can witness some of the most defining images of Kashmir in the 90s. 24/7 curfews, armed militants, protests, slogans, bullets, teargas, dusty military boots are parading the streets during the daily patrols. Men herded into a locality and chased "mukhbirs" while women stayed inside, clearing houses' mess.
\It informs us of people's fear and apprehension when family members do not come safely, or when their dead bodies are discovered at home, or when they are trapped in cross-firing, etc. All of these elements can be found in Kashmir.
Feebleness and inability to do something become permanent partners as pervasive militarisation intrudes into private spaces through military crackdowns.
A compelling character portrayed by Farah Bashir is her aunt, who was grief-stricken by the incidents of her house blown off during an encounter in the adjacent building. She gets up every night out of fear and go to the window and salutes the military men patrolling so that they wouldn't do any harm to her brother's house.
This memoir also fills a significant gap in feminist literature on Kashmir. It is a must-read for those who desire to learn how women deal with fear, grief, trauma and small desires amidst Kashmir's conflicts. It is not just about the unfortunate incident like Kunan Poshpora, dress diktats for women and acid attacks and domestic violence; it also introduces you to the daily negotiating life through the uncomfortable presence of gun-totting men everywhere and their gaze that virtually makes every woman wish they could be "invisibilised".
It is about a romance, through postal exchanges, short-lived because the post office was burnt down. It acquaints one about the menstrual pains in the silence of the dark night and not daring to get up to look for medicines or go to the bathroom for fear that it could make an unusual sound that might attract the attention of security forces out in the streets.
The narration is blatant, but still, some images and stories could pierce you to the bone, may evoke your humanist, feminist and maternal instincts. Farah poetically and engagingly threaded her stories and experience.
One should better read it slowly, living its every page, every paragraph, every line and every word.
Also Read: