Russia's State Duma on Friday passed a bill banning transgender medical procedures as lawmakers say they want to protect the country's "traditional values."
The bill was strengthened and passed unanimously in its third and final reading in the lower house of parliament. It now heads to the Federation Council, Russia's Kremlin-controlled upper chamber, which must also pass legislation before sending it to Russian President Vladimir Putin's desk.
The legislation outlaws all "medical interventions aimed at changing the sex of a person" and prohibits Russian citizens from changing their gender in official documents and public records.
It contains a sole exception for medical interventions to treat congential anomalies.
RUSSIA, ALREADY DETAINING THOUSANDS OF UKRAINIAN CIVILLIANS, PLANS TO BUILD DOZENS OF MORE PRISONS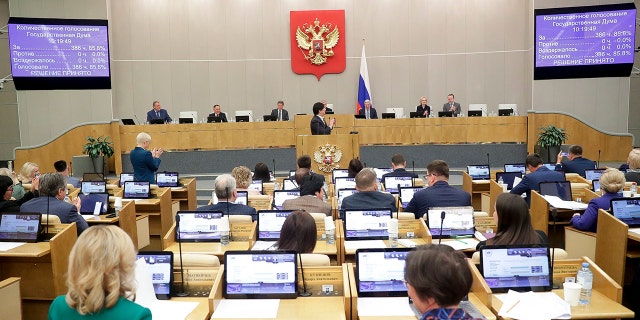 In its second reading on Thursday, lawmakers adopted amendments to annul marriages in which one person has "changed gender" and prohibit transgender people from becoming foster or adoptive parents.
Russia's Federation Council is known to rubber-stamp legislation that passes the Duma, and the bill's unanimous support in the lower chamber indicates that it is likely to become law. Putin has previously signed legislation targeting LGBTQ+ people, including a ban on "propaganda of nontraditional sexual relations" enacted in 2013 and expanded last year.
PUTIN REVEALS NEW DETAILS OF HIS OFFER TO WAGNER MERCENARIES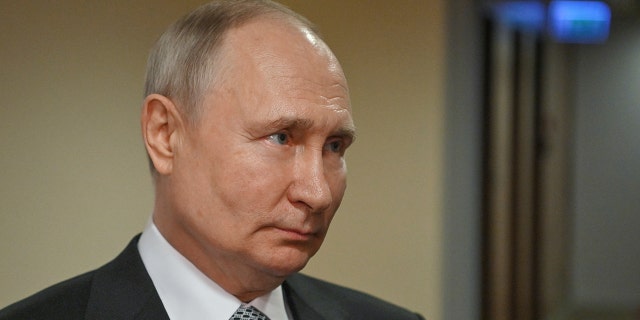 The new anti-transgender bill has rattled the country's transgender community and has drawn criticism from LGBTQ+ rights groups and medical professionals.
Lyubov Vinogradova, executive director of Russia's Independent Psychiatric Association, called the bill "misanthropic" in a phone interview with the Associated Press before the final reading. Gender-affirming procedures "shouldn't be banned entirely, because there are people for whom it is the only way to … to exist normally and find peace with themselves," Vinogradova said.
BIDEN AUTHORIZES MILITARY TO USE UP TO 3,000 RESERVE TROOPS TO AUGMENT US FORCES IN EUROPE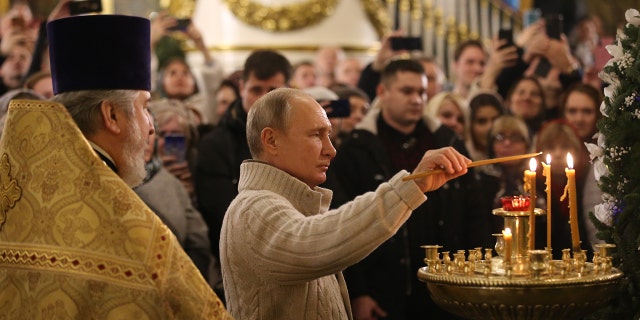 Russian lawmakers have characterized the bill as protecting Russia from "the Western anti-family ideology," with some going so far as to describe gender transitions as "pure satanism."
The bill comes ahead of Russia's 2024 presidential election. Putin has consistently campaigned as a champion of family values, encouraging Russians to marry and have more children and offering monetary awards to parents with large families. He has developed close ties to the Russian Orthodox Church and in speeches has portrayed western liberal values as destructive compared to "traditional values."
CLICK HERE TO GET THE FOX NEWS APP
"Do we really want to have here, in our country, in Russia, 'Parent No. 1, No. 2, No. 3' instead of 'Mom' and 'Dad?'" Putin asked in September 2022, at a political ceremony during which Russia formally annexed regions of Ukraine. "Do we really want perversions that led to degradation and extinction to be imposed in our schools from the primary grades?"
In 2020, Putin advocated for a constitutional reform that outlawed same-sex marriage.
The Associated Press contributed to this report. 
(this story has not been edited by TSA Mag staff and is published from a syndicated feed.)