Shaukat Dar, the neighbour of Principal Supinder Kaur, who was the victim of the terrorist attack in Srinagar's Idgah, could not believe that she was no longer in this world. Weeping, she said that she was a very noble lady. For the past few years, she was bearing the entire cost of the education of a Muslim girl.
Also Read:  Ted Bundy "The Sadist Psychopath"

Shaukat Ahmed Dar said in an exclusive interview that apart from our family, she had no one else to share her grief and pain with. Supinder used to consider their house as her maternal home. Dar, who works as a lab technician in the Karan Nagar area, says that every day whenever she left for school, she used to knock on the window to inform her that she was leaving. Dar told that she and Supinder's husband, RP Singh, studied together since nursery, and even today they go for walks together every morning. Kaur called her on Thursday morning also.
She said that a few days back, Supinder had seen her wearing an identity card, on which her post as manager was inscribed. After which, she distributed sweets among all the neighbours out of merriment. I was not related by blood to Supinder, but she was a part of our family. Dar said that Supinder used to spend half of the salary she earned as a principal on social work. 
Dar stated in the interview, "She used to bear the fees and dress expenses of a girl student of Chanpora Higher Secondary School. This girl was an orphan and earlier lived with her aunt. But after her aunt's wedding last year, she was disconcerted.
When Supinder came to know about this somehow, she told me that you should keep this girl in your house, and I will give 20 thousand rupees for her expenses. Supinder was transferred from Chanpora Higher Secondary School, but the girl's expenses were met."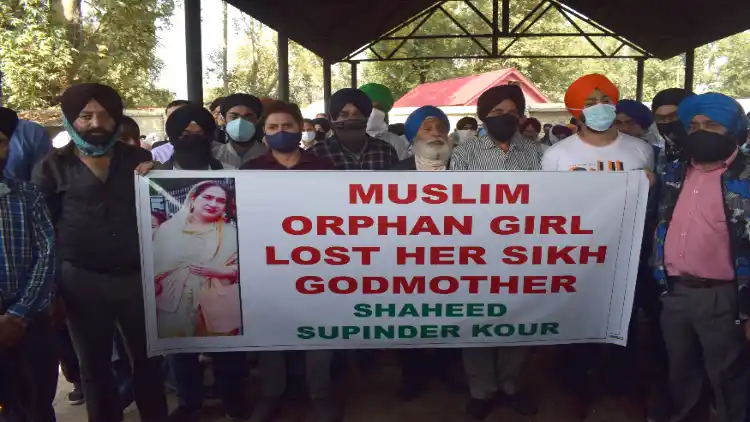 Dar cried out that Supinder Kaur had good relations with every neighbour. Dar's entire family was infected during the Corona period. At such times, only Supinder used to inquire. "One day, she asked me to open the door and threw a packet inside, which contained about 10 thousand rupees. Behen helped and no one else came," she added.
Also Read:  Abdulrazak Gurnah, the 2021 Literature Nobel Laureate