Jallianwala Bagh has been a prominent historical symbol of India's freedom struggle for a century now. In 1919, the Amritsar garden witnessed a brutal massacre just because people protested the arrest of Dr Saifuddin Kitchlu and Dr Satya Pal. Well, we will not bring a rule that ended long back, but in the current scenario of protests and deaths, it kind of rings a bell. 
Prime Minister Modi claims the restoration work to be an attempt to preserve the nation's history, adding that it is every country's responsibility. In this process of whitewashing the monument, what the BJP has done, is whitewashing an entire chapter of our glorious freedom struggle. Revamping a historic heritage is great until it doesn't blemish its essence. Projecting fancy light and sound shows seems like an inessential attempt of enriching a monument of such significance. 
What do historians think of this?
Netizens and historians are criticising this renovation, calling it a misrepresentation of history. 
Chaman Lal, historian and former JNU Professor, stated the project as a distortion of history and an effort to mystify and glamourise history. He even said, "People visiting Jallianwala Bagh should go with a sense of pain and anguish. They have now tried to make it a space for enjoying, with a beautiful garden. It was not a beautiful garden."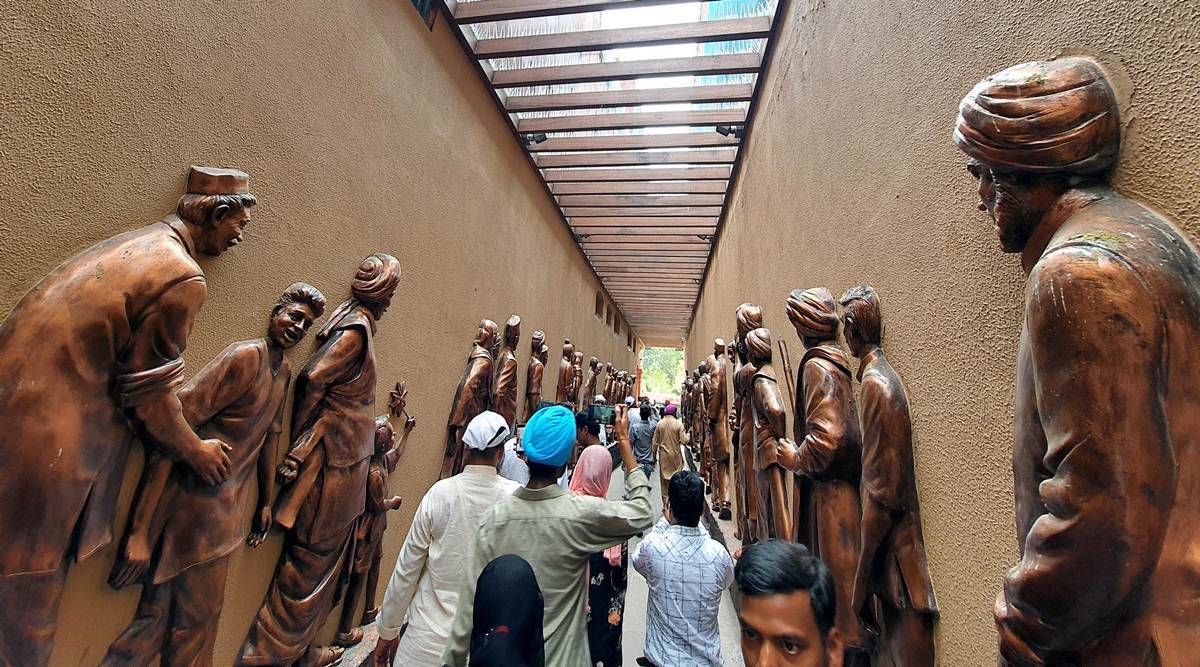 Another well-known historian and author, S. Irfan Habib, stated that he would not oppose additions like better toilets or a visitor cafe. But, the changes made are at the cost of history and heritage. He opposed the changes made to the well and said the changes are unnecessary and are cosmetic and a very sad trend. 
The historian said, "It is absolutely gaudy. Why should there be murals on the wall? Changes the whole idea of the place from where Dyer entered to kill. Adding glamour to the little corridor changes the whole visual history. History itself is being re-written and renovated. This is the corporatisation of monuments." 
Kim A Wagner, historian and author of 'Amritsar 1919: An Empire of Fear and the Making of a Massacre' tweeted about the revamp, "Devastated to hear that Jallianwala Bagh, site of the Amritsar Massacre of 1919, has been revamped – which means that the last traces of the event have effectively been erased." 
Political stand of the revamp
Meanwhile, the Opposition also criticized the restoration effort, saying that the leaders are unaware of Jallianwala Bagh's significance and history. 
Congress leader Rahul Gandhi took to Twitter and said, "Such an insult to the martyrs of Jallianwala Bagh can only be done by those who ignore the sense of martyrdom. I am a martyr's son- I will not tolerate the insult of martyrs at any cost. We oppose this obscene cruelty.
Punjab Chief Minister Amarinder Singh disagreed with the statement stating that the revamped memorial 'looked nice' to him.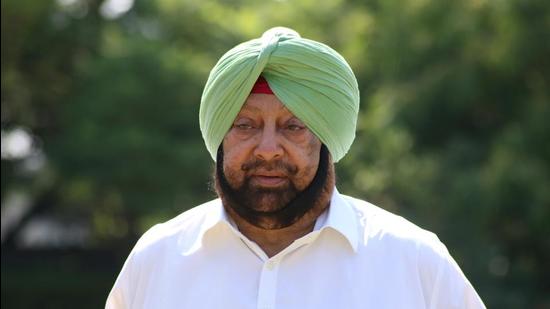 According to India Today's report, Congress leader and Punjab government spokesperson Dr Raj Kumar Verka said, "Jallianwala Bagh is not any fiction but a reality. Martyrs' Well and Jallianwala Bagh's soil speaks volumes about its sacrifices. Artificial things should have been avoided."
BJP leader Vineet Prasad opposed Rahul Gandhi's statement stating, "Congress should tell people how many schemes and institutions they have dedicated to the martyrs' and freedom fighters. More than 300 of them have been named after Jawaharlal Nehru, Indira Gandhi and Rajiv Gandhi. The party is just doing politics."
PM Modi tweeted, "Renovated complex of Jallianwala Bagh Smarak being dedicated to the nation." He also said, "The new look of Jallianwala Bagh in the 75th year of independence will inspire the countrymen to know a lot about the history of this holy place.
This place will always remind the new generation of how our journey to freedom has been, and the sacrifices we have made to reach here."
Endless reports and people are arguing about the revamp, but the question is, Is this how we pay homage to our forefathers, who were slaughtered in numbers still unknown? Is this the right direction of spending Tax Payer's money?
Also Read:  The Story Of Thaakirah Mohamed: The Conscious Revolutionist