Shubhdeep Singh Sidhu, the famous Punjabi singer and congress leader who is better known by the name "Sidhu Moose Wala" was shot by unidentified assailants on May 29th in the Mansa district of Punjab while driving his car. Even after rushing to the hospital, Sidhu, age 28 was declared dead.
The noted singer, rapper, actor, and politician Sidhu was born on 11th June 1993, in the Mansa district of Punjab, India. He was born in a Sikh farmer's family, to his father Bhola Singh, who was a retired government employee and his mother Charan Kaur, sarpanch of the Moosa village. Moose Wala admired and was influenced by rapper Tupac Shakur. He started listening to hip-hop music in the 6th grade and learned musical skills from Harvinder Bittu in Ludhiana. 
He graduated in electrical engineering in 2016 from Guru Nanak Dev Engineering College, Ludhiana. Coming from the village of 'Moosa' as his stage name suggests, he started his career as a songwriter for the song "License" by Ninja, and began his singing career on a duet song titled "G Wagon". His first song was released in Canada under the label 13 music records. Following his debut, he collaborated with Brown Boyz for various tracks which were released by Humble Music. Moose Wala gained wide attention with his track "So High", which has about 486 million views on YouTube as of now. It was the most celebrated song of his among the masses.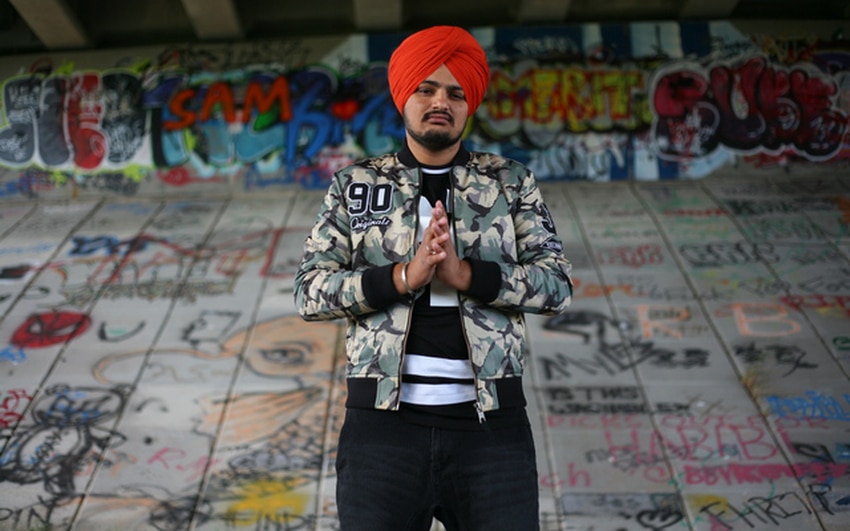 In 2018, he released his debut album PBX 1, which made it into the Billboard Canadian Albums chart at 66th position. Following the album, His 2019 single "47" was also ranked on the UK Singles Chart. Ten of his songs have peaked on UK Asian charts, two of which have topped the chart. His song "Bambiha Bole" was among the top five on the Global YouTube music chart. In 2020, Moose Wala was named by The Guardian among 50 up-and-coming artists. In 2021, he released Moosetape, tracks from which charted globally including Canadian Hot 100, UK Asian, and New Zealand Hot charts. 
His latest track named 'The Last Ride' was released earlier this month on May 15th, and it already has more than 18 million views on YouTube. He has performed live, in India and abroad as his popularity grew globally. He also officially started his own record label 5911 records on 31 August 2020. Moose Wala has also appeared in some Punjabi movies like 'Yes, I am Student', 'Teri Meri Jodi', and 'Gunah'. But the movie he did a lead role in 'Moosa jatt' released in October 2021 didn't do very well commercially. His latest movie was 'Jattan da Munda Gaun Lagya' released in March this year.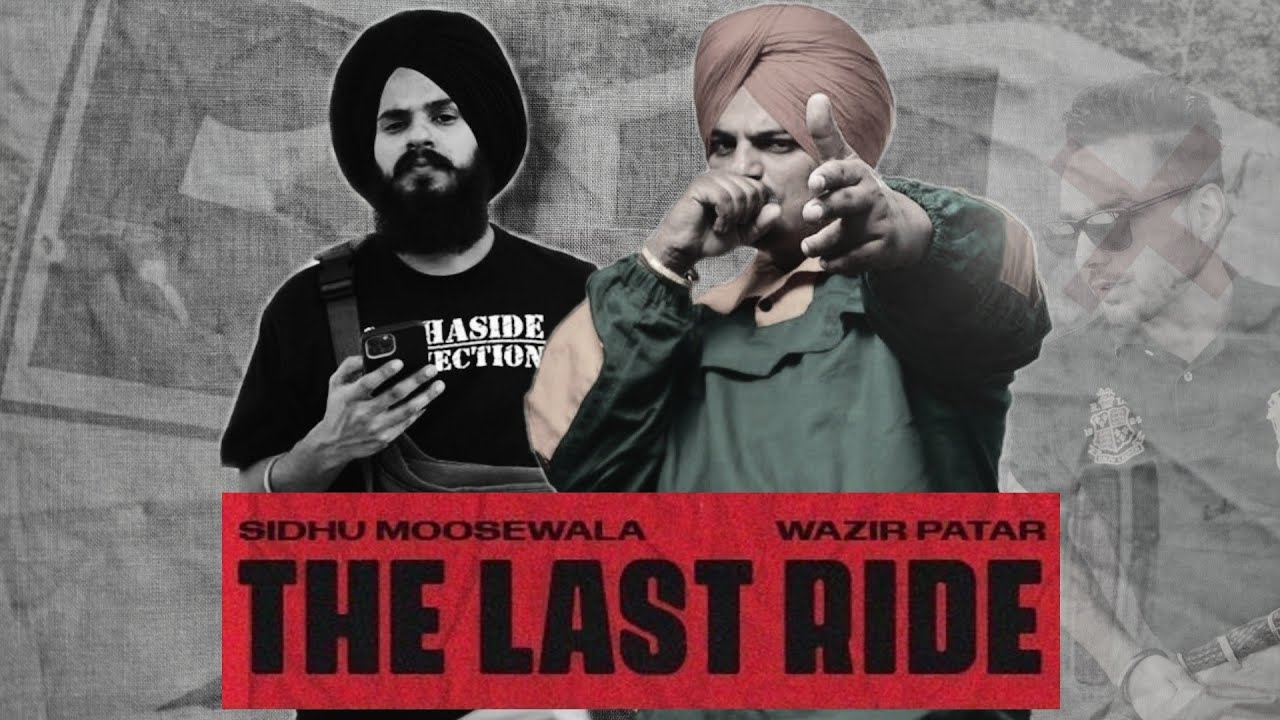 Most of his songs have an English title even though they are mostly sung in Punjabi. His rap lyrics and music videos usually focus on Hip-hop and macho culture. Moose Wala was known for his controversial lyrical style. In December 2020, Moose Wala released the single "Panjab: My Motherland", in which he glorified Khalistani separatist Jarnail Singh Bhindranwale. The song also includes visuals from a speech made by Khalistani supporter Bharpur Singh Balbir in the late 1980s. Also in his songs, he often promoted gun culture, along with challenging religious sentiments as was the case related to Mai Bhago, a revered and respected figure in Sikhism. In 2020, police charged him under India's Arms Act for allegedly promoting gun culture in one of his songs. He had faced legal challenges for promoting gun culture and using inciting and provocative lyrics in his songs several times. As of 2022, there were four ongoing criminal cases against him.
Moose Wala was a member of the Indian National Congress, and unsuccessfully contested the 2022 Punjab Legislative Assembly election from Mansa and was defeated by AAP's Dr Vijay Singla. His close aides have said that his family has been supportive of congress from long ago as he came into politics following his mother who became sarpanch by winning the election on behalf of congress.
The Bhagwant Mann-led Aam Aadmi Party government withdrew the security cover provided to 424 people in Punjab on a temporary basis this Friday in order to ensure a law and order situation ahead of the 38th anniversary of Operation Bluestar. Within 24 hours after his security was withdrawn by the Punjab government, he was shot by gangsters near his ancestral village Jawaharke in district Mansa. More than 30 rounds were fired aiming at the vehicle he was in. According to the police investigation, Sidhu appeared to sustain more than eight bullet injuries and was taken to the Mansa civil hospital. He was on the radar of gangsters for a long time. Six people have reportedly been detained in connection with the murder.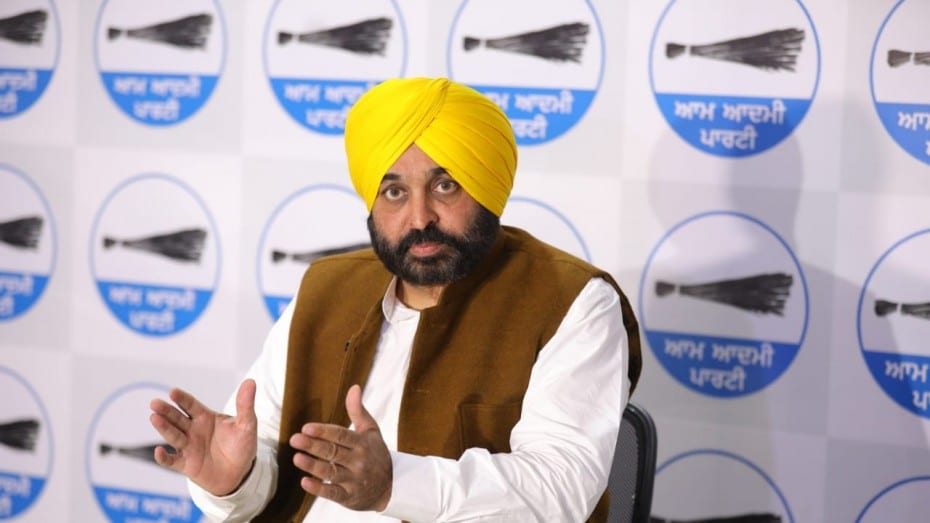 Sidhu's father demanded that investigations be handed over to the CBI or NIA. Also, to fix the responsibility of officers who leaked the withdrawal of security outside.
Punjab's chief minister Bhagwant Mann agreed and said: "no culprit will be spared".
Rahul Gandhi expressed his condolences over the killing through Twitter as he said he was "deeply shocked and saddened by the murder of a promising Congress leader and talented artist". His funeral is to take place this afternoon at his village Mansa
Also  Checkout: Rajiv Kumar, the 25th Chief Election Commissioner of India