The recent targeted killings of Kashmiri Pandits by The Resistance Force (TRF) valley was a major setback for the community after returning to their homes. The victims included chemist Makhan Lal Bindroo, principal Supinder Kaur and a Kashmiri Pandit, Deepak Chand that belong to the displaced community of Kashmiri Pandits who returned after years in their ancestral home.
It is upsetting to witness the plight of a particular community in the green valley and lands of great Sufi saints like Mir Sayyed Hamdani, Nund Rishi (Nooruddin Wali), Utpaladeva, Bhagwan Gopinath, and many others. Kashmir, also known as the heaven on earth, turned into a nightmare for the Kashmiri Pandits when they were forced to leave their ancestral homes.
It is further disappointing to witness the political statements by the regional parties of Jammu and Kashmir like the National Conference. A spokesperson from the National Conference pointed out that among the 30 killed Kashmiri 24 were Muslims and no one protested the killings. 
DGP Dilbagh Singh commented on the incident and called it an act to damage the traditional peace and harmony among various communities residing in Kashmir. The Mayor of Kashmir said that it was a way to hamper the increasing number of tourists in the valley. 
These attacks are also damaging the efforts of the present government.  The government is making honest efforts to rehabilitate and peacefully settle the displaced community in the valley. Earlier, Dattatreya Hosabale, the RSS general secretary said that it was the ideal time for the Kashmiri Pandits to go back to their ancestral homes in the valley and also added that there is a proper need for their assurance, safety, and security.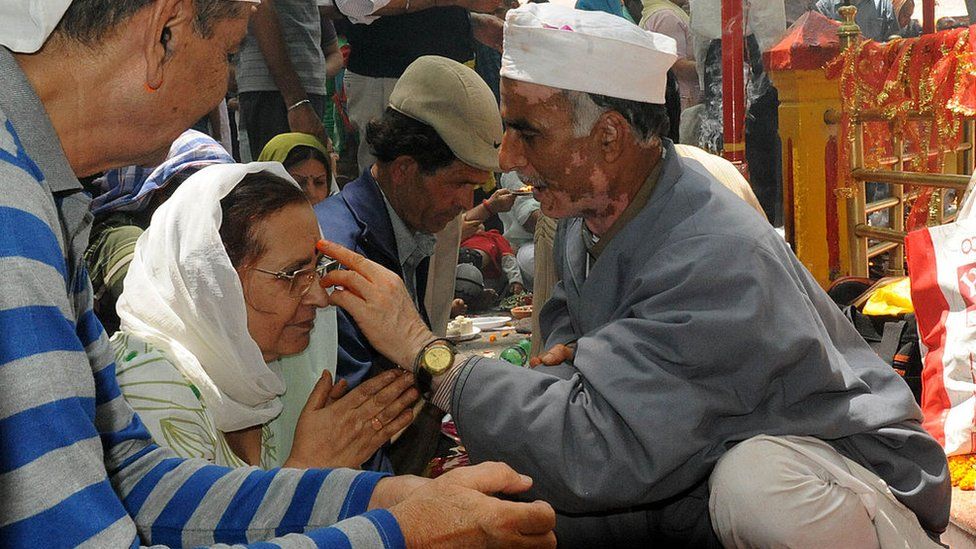 But, despite all these efforts the politics by some groups including JKLF (Jammu & Kashmir Liberation Front), APHC (All Party Hurriyat Conference) are not in support of this. The displacement of the Kashmiri Pandits by threatening them in the 90s has been one of the darkest times in the history of Kashmir.
They were left with 3 options either to convert to Islam, leave the place, or be ready to perish. They faced bomb explosions and indiscriminate firing forcing them to leave. Further, the government's inability to protect them and provide security and rights to the community further aggravated the situation. 
Now, when they are welcomed back into the valley with full dignity it's high time to make them feel secure and ensure their safety.
Also Read:  The recent attacks on civilians in the valley question centre's claim of peace post abrogation of article 370