On Monday, in a first-ever initiative in Tripura, the state has constructed a road using non-recyclable plastic waste, with an aim to mitigate plastic waste and make the environment plastic-free, said Tripura Chief Minister Biplab Kumar Deb.
While speaking to ANI at the inauguration of the road, Chief Minister said, "this is first time in Tripura that plastic waste was collected and recycled and used in the construction of the 680-meter road in front of the Women's college near BK road. 
This is first of its kind initiative in Tripura and will inspire more environment-friendly projects,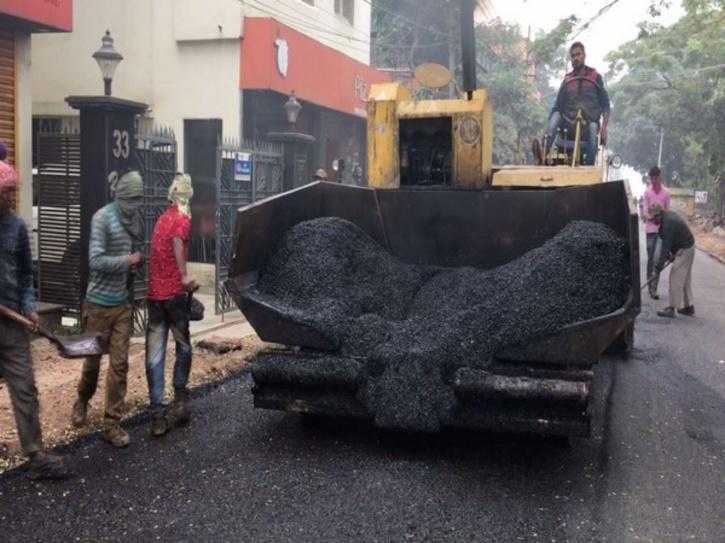 Under Agartala Smart City Limited (ASCL) project, this initiative has been completed. 
The top layer which is around 9 inches thick, was removed so that road does not become higher. For constructing the road, they have used a mixture of bitumen and plastic waste, 40:60 ratio respectively, said Sailesh Kumar Yadav, West District Magistrate, and Agartala Smart City Limited Director.
"On a trial basis, this road has been made, which cost around 70 Lakh. But in coming days more plastic roads will be constructed, he added.
According to reports, 19 tonnes of plastic waste is collected on a daily basis by Municipal Corporation. And this type of initiative would help the authority in managing the plastic menace.
Yadav said, in July 2018, Biplab Kumar Deb had asked AMC officials to construct 500 meters road using plastic waste, so pollution could be reduced. "He wanted to build the plastic road as a model. But PWD had refused to do so, due to a lack of experts. 
Sailesh Kumar Yadav further mentioned that such five projects were inaugurated today, undertaken by the Agartala Smart City Limited under Smart City Mission.
Also read :