Lieutenant Commander Alex Deitrich, a US Navy pilot who served combat tours in Iraq & Afghanistan, has successfully anded a supersonic F/A-18 jet on an aircraft carrier many times, and now she's serving as a teacher at the US Naval Academy.
She's also famous for her close encounters with a UFO, or Unidentified Flying Object.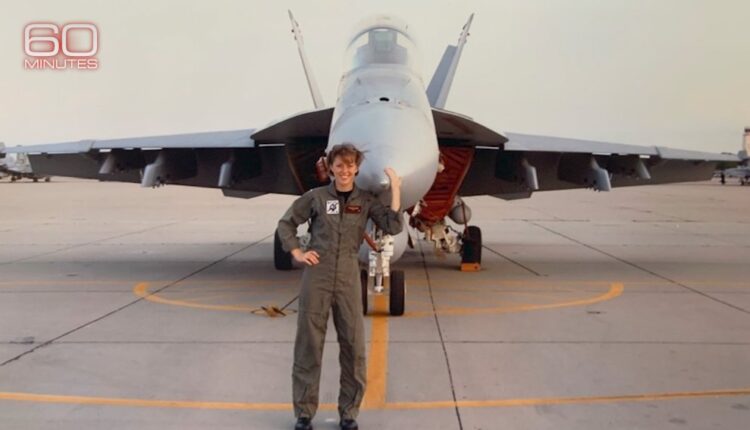 Lt Cdr Deitrich was stationed on the USS Nimitz carrier off the coast of southern California on November 14, 2004, when numerous flying objects were picked up by ship radar.
The objects turned up in very quick time, dropping a distance of 80,000 ft in less than a second.
Lt Cdr Dietrich and Commander David Fravor were dispatched in different planes to investigate.
Still, there's no explanation of what they saw that day.
"Enter stage left, the Tic Tac– that's what we affectionately refer to it as," says Lt Cdr Dietrich, speaking publicly for the first time this week in an interview with 60 Minutes, the venerable US news program.
"It jumped from spot to spot and tumbled around unpredictably. The whole time we're on the radio with each other just losing our minds."
Cdr Fravor aggressively engaged one of the lozenge objects, 40ft in length according to him.
Then it disappeared.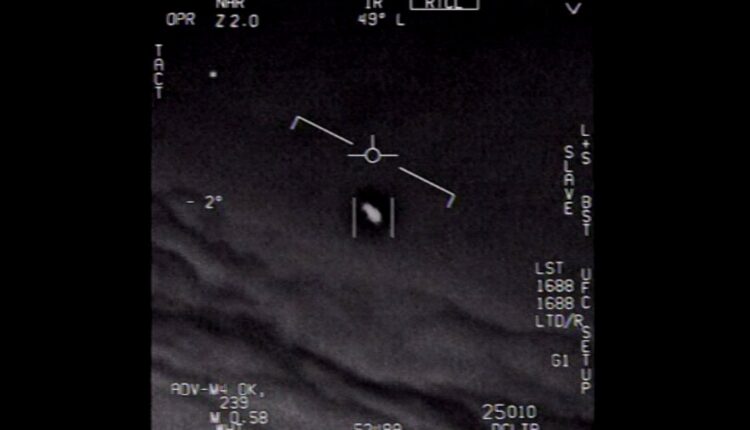 It didn't seem like a UFO to them initially- with their associations of little green men- but to Unidentified Aerial Phenomena (UAP). Congress, next month is to be given an unspecified report on evidence collected by the Pentagon's UAP Task Force, the Office of Naval Intelligence, and the FBI.
Ufologists, across the globe, are affirming it as an exceptional turning point in their long quest to disclose what the US government knows. They should be thankful to former President Donald Trump.
"We're absolutely in new territory here," says Nick Pope, who worked as a British civil servant for the Ministry of Defence in the 1990s and investigated UFO sightings.
"What's elevated this is the sheer number, and position, of people now speaking out, saying we're dealing with something that must be taken seriously," he added.
"When top guns, who don't impress easily, get excited about the capability of these objects, their speed, maneuverability, trans-medium travel in water and air… that gets my attention.
"The pilot testimony is important, but there is so much more: radar data, infrared, measurement, and signature intelligence… and we'll get to see some of it."
Former President Barack Obama used to joke about the things he knows about "aliens" that he can't talk about- this week reiterated that feeling during an interview with James Corden.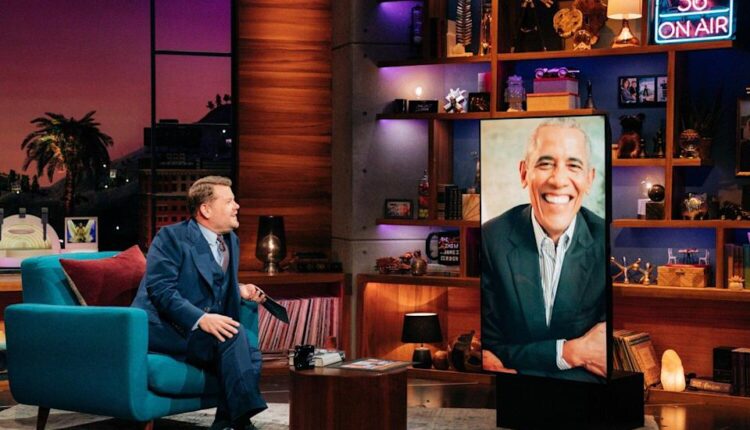 All these UFO sightings in the United States arose on June 24, 1947, when Kenneth Arnold, an amateur pilot, reported witnessing nine objects flying near Mount Rainier in Washington state. "Flying saucers" was the title given to them by newspapers at that time.
Alone, the UK has reported twice the number of sightings of suspected alien spacecraft.
Footage of bizarre images of flashing pyramid-shaped UFOs was posted online, which Pentagon confirmed was taken by a US Navy ship off California in 2019.
Also read: