In a sickening report that came to light on Wednesday, a 13-year-old Dalit girl was abducted by four men in Lalitpur, UP, and was repeatedly gang-raped after being taken to Bhopal. Even more disturbingly, when she went to the police station to lodge her complaint last month, she was further raped by a policeman at Pali police station. 
At one of the UP election 2022 rallies, speaking on the issue of women's safety, Home Minister and BJP's Amit Shah claimed that "UP under Yogi's government is safer for women and even a 16-year-old girl can roam freely wearing her jewellery at midnight." 
On the contrary, according to the NCRB's "Crime in India" 2019 report, Uttar Pradesh reported the highest number of crimes against women (59,853), accounting for 14.7 percent of such cases across the country. UP also had the highest number of crimes against girl children under the POCSO Act and ranked second in terms of rapes committed.
Crime against women in India has been a major concern for a long time, but it is sickening to see these crimes being normalized in today's society. Where there are measures taken to reduce these crimes, there are many defects in our system when it comes to delivering justice and punishing criminals. 
Too often these criminals walk out free from jail and punishment through their use of power and connections. And to nobody's surprise, there are people of power, such as politicians, leaders, and even the policemen involved, who are the main accused in some cases. Can one expect justice to be delivered equally? 
India's largest state, Uttar Pradesh has been in the headlines too often for many vicious crimes against women. Recently, there have been instances where some cases were dismissed, not filed, threatening the victim and their families, and even cremation of the victim's bodies without the permission of the family has been reported. 
Take a look at some of the brutal rape cases from Uttar Pradesh in recent years : 
1. Hathras gang-rape and murder – 
On September 14, 2020, a 19-year-old woman was allegedly gang-raped and brutally assaulted by four upper-caste men while her family members were busy working in the fields. She was left brutally injured, her tongue was bitten off and her spine broken. She was later admitted to a hospital but succumbed to her injuries on 29th September. Her body was forcibly cremated by the authorities in the dead of night without the family's consent. 
2. 50-year-old woman gang-raped, brutalized in Badaun – 
In the Ughaiti area of Uttar Pradesh's Badaun district, a 50-year-old woman was allegedly gang-raped and brutalized. The post-mortem report of the deceased confirmed rape, injury to her private parts, and fracture in her legs. The incident happened when the woman had gone to a temple to offer prayer. The priest and his two disciples were arrested. The family alleged that the police delayed filing their FIR. 
3. Gorakhpur and Lakhimpur Kheri cases – 
In August last year, two spine-chilling cases were reported, where a 17-year-old girl was allegedly raped and tortured by two men, inflicting burn injuries with cigarette butts in the Gola area of Gorakhpur district.
On the same day, another gang-rape and murder case of a 13-year-old was reported from UP's Lakhimpur Kheri district. The minor's body was found in a sugarcane field, later reported to be owned by one of the accused. Her father claimed that she was strangled, her eyes gouged out, and her tongue was cut. 
4. Rape survivor set on fire by accused in Unnao –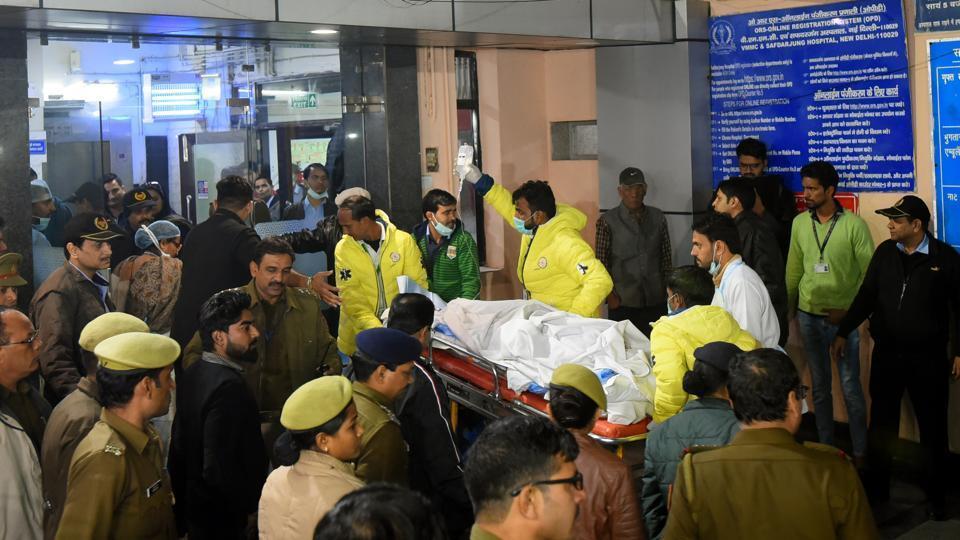 In Unnao, a rape survivor was allegedly set on fire, beaten, and stabbed while she was on her way to court by five men, including two of the accused, resulting in a nationwide outrage. 
5. Ex-BJP MLA Kuldeep Sengar's case – 
The incident gained attention when a woman tried to set herself ablaze in front of CM Yogi Adityanath's residence. She alleged that she was assaulted by the ex-BJP MLA Kuldeep Sengar when she was 11 years old and was confined in his house. The following day, the rape victim's father died in police custody and video clips of him being brutally beaten by Sengar's brother Atul emerged on social media. In July 2019, the rape survivor was travelling with some family members and her lawyer when a truck rammed into their car. Two of her aunts died in the incident, while the rape survivor was airlifted to AIIMS in Delhi. In December 2019, Sengar was sentenced to life imprisonment by a Delhi court even as the judge pulled up the CBI for taking a year to file the charge sheet. 
It's disturbing how the list goes on and never ends, with more inhumane cases keep occurring every day. How is Yogi Adityanath's government going to deal with and put a curb on these crimes is an important question? No amount of punishment would suffice for such inhumane brutality.
Also, Checkout: Coal and power shortage due to heatwaves, and non-payment of funds