In another political-toned speech on Independence Day was, Prime Minister Narendra Modi, re-announced the same Rs 100 lakh crore infrastructure plan consecutively for the third year.
Since his speech on 2019 Independence Day, the PM has promised employment generation with a Rs 100 trillion national infrastructure program.
While there was no prominent scheme announcement this year, Modi focussed on the Pradhan Mantri Gatishakti Bharat Master Plan for infrastructure creation.
The "infrastructure masterplan" by the Prime Minister sounded the same as the National Infrastructure Pipeline Project mentioned in the 2020 speech.
Right now, there is no coordination between our means of transport. Gati Shakti will break the silos and will remove all these obstacles.
This will reduce the travel time for the common man, and the productivity of our industry will also increase," he said.
There was no mention of the country's horrors during the second wave, but he did speak on kickstarting the economic recovery.
He also set a goal to make India energy independent by 2047, completing 100 years of independence. 
"India today spends more than Rs 12 trillion annually on energy import. For India's progress, the country's energy independence is the need of the hour–necessary to make a self-reliant India.
Therefore, today India has to take a resolution that will become energy independent before completing 100 years of independence, and for this, our roadmap is very clear," he said.
Senior Congress leader P. Chidambaram took a jibe at the infrastructure plan of the Prime Minister, saying one should "be happy" with the growing size of the plan, which is faster than the country's GDP.
"On August 15, 2020, PM Modi said the 'National Infrastructure Pipeline Project would play an important role. A sum of Rs 100 lakh crore will be spent on this project," Chidambaram said.
"India is thrice blessed. We now have a Rs 300 lakh crore plan that will be launched in the near future. Be happy that the size of the Infrastructure Plan is growing faster every year than the GDP," he added.
In addition to this, the Prime Minister announced the net-zero Railway emission. He mentioned the Indian Railway is working towards import reduction.
"The work on 100 percent electrification of Railways is also progressing at a fast pace. Indian Railways has set a target of becoming Net Zero Carbon Emitter by 2030."
Nearly 71 percent of the total Broad-Gauge (BG) network of the Indian Railways has been electrified by March 31, 2021.
The Central Organisation has planned the roadmap for Railway Electrification plans, which has been kept until December 2023.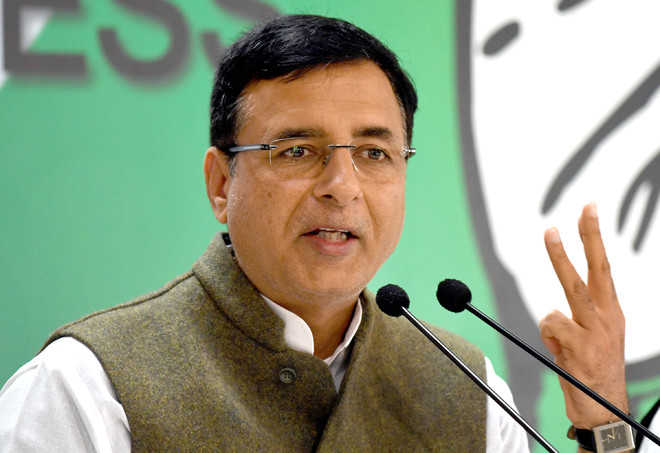 Randeep Surjewala, a Congress spokesperson, quickly took to Twitter on the Prime Minister's repetitive promises. "Truly said – What's there in making empty promises," Surjewala tweeted. "But now, even his empty promises are old ones."
Also Read:  Are we any closer to gender equality even after 75 years of independence?