"Whoever would overthrow the liberty of a nation must begin by subduing the freeness of speech"                                                                                                                                                    -Benjamin Franklin
Article 19 of the Indian constitution ensures 6 kinds of freedom to all its citizens, including the Freedom of Speech and Expression; Freedom of Speech and expression means the right to express one's own convictions and opinions freely by words of mouth, writing, printing, pictures or any other mode.
Free Speech is an ethical right as much as it is a legally ensured one because the spirit of a democracy is when its people are at the helm of governing themselves and if you-as the governor of self- can't do as much as speak your mind in your own country, then it very much is just an illusion of democracy.
India ranks at a staggering low of 142 out of a total of 180 countries in The World Press Freedom Index according to the RSF report 2020 which is shamefully even lower than Afghanistan (which lurches at 120) where an on-duty Indian Photojournalist Danish Siddiqui was brutally executed by Taliban for covering the fight between Afghans and the Taliban.
On account of the proven murder of 5 journalists for their work, India is now declared to be one of the most dangerous countries for being journalists. In the year 2017, the house and offices of founders and executive heads of one the oldest news networks of the country- NDTV- were raided by the CBI; allegedly for an eleven-year-old investigation that revolved around a defaulted loan by the channel. Of course, the truth of the matter was that Co-founders Prannoy Roy and Radhika Roy were grilled for putting out anti-BJP content and questioning the government under sedition charges.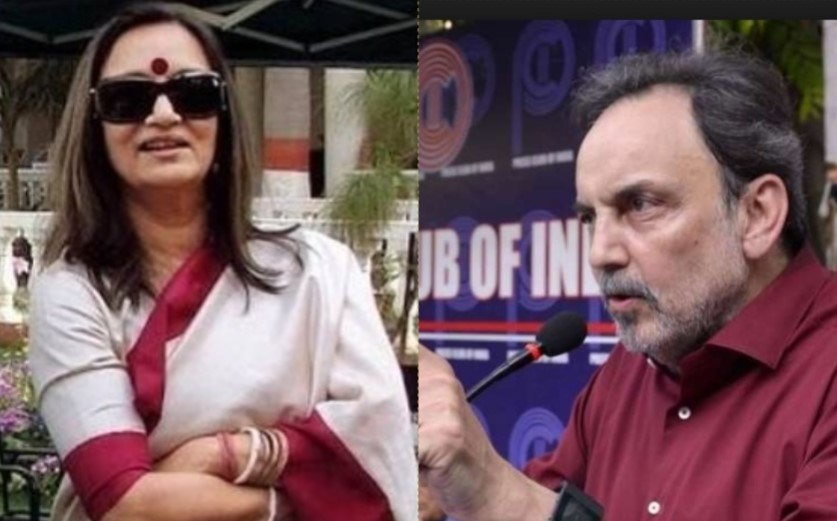 Several comedians and stand-up comics like Tanmay Bhatt, Kunal Kamra, and others have been aggressively condemned for light-hearted jokes on so-called sensitive issues and popular personalities that are later termed as hateful speech (or sedition, whichever pans out as more intense when accused of) by the people, politicians and media alike because apparently, all jokes are funny until they hit home; which is in fact, the most comical thing about all this, confirming just how fragile people's beliefs and egos are.
Contrary to the dictionary definition, The Government of India defines sedition as all and every word critical of its dubious decisions and actions. How conveniently the word anti-national is thrown around in today's India when someone says something that goes against the party's innate 'hindutva' is religiously unjustified.
The kind of free speech that only agrees with those in power is not speech at all, it is verbal slavery. The offensive and disagreeable factors reside in the essence of Freedom of Speech and Expression and it is moot without it.
The most loyal and patriotic thing we can do for our country is to act as watchdogs for the party in power instead of 'watchmen'. For the growth and development of our country, for the preservation of people's rights, and for voicing out every concern, it is crucial that the media be unbiased and absolutely free from any third-party influences (and bribes).
Most importantly, if the press itself acknowledges certain things as off-limits for people to express then there will be no telling where to stop drawing this line of personal distaste and everything will end up being censored.
Censorship is indeed the death of media and the death of free media is the death of democracy.
Also Read: Rise Like Phoenix : The Remarkable Story Of Alice Wong