Everyone is aware of the fact that India's biggest issues as a developing country are unemployment and illiteracy. There are 22 wards in West Bengal suffering from these issues.
Most of the population in these wards belong to an ordinary farming community and spend most of their time turning to swatches of paddy jute and mustard but no one turns an eye over them.
In Chapla village, there are 35000 residents but the most affected population is women. Many of them haven't even completed their schooling and only get offered low-paying jobs like sewing that aren't enough to sustain a lifestyle.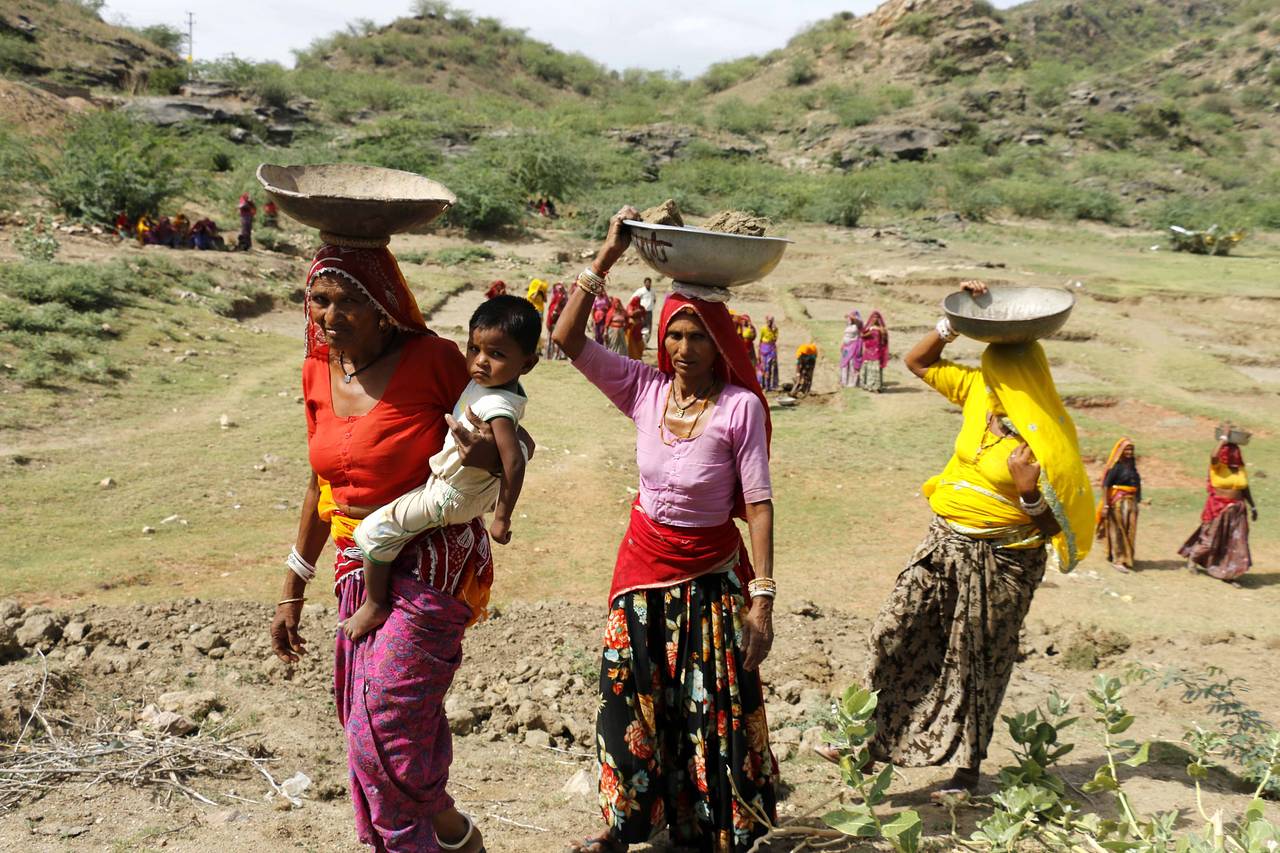 The source of income for the men of these villages is either farming or daily wage labor. They often need to travel or live in Kolkata for their jobs.
Muslima Bibi is one such woman, who is stuck in cycles of patriarchy and is trying her hardest to help her children to overcome this generational illiteracy and impoverishment.
Rubina Khatoon, another such woman was unable to get an education and has been dependent on her spouse for most of her adult life.
She got married at age of 21 and now has a young toddler to care for and must fulfill her responsibilities expected from a wife.
Rubina when talking to scroll. in said "My father's income was low so I wasn't able to study beyond class 9. I have four sisters, but our father's income wasn't enough to support us all. That is why we've all been married off."
Rubina does household work almost every day like cooking, washing dishes, washing clothes.
According to Nazar, the founder of Zero foundation, government statistics contradict the actual literacy rate of that area.
According to the government, the literacy rate of that area is 60-70% but actually, it might be something around 20-30%.
Nazar claims that "Many people have attended school but don't know how to read or write. We make arrangements for their learning, particularly Bengali language, mathematics, and English. So the first stage in their education and then we implement different types of income-generating projects."
Giving women like Rubina and Muslima short-term independence is a non-profit organization, whose main goal is education.
Zero Foundation organizes local self-help groups that can apply for microfinance loans and kick-start small independent nurseries that sell fruit saplings to larger nurseries within West Bengal.
They also export to other states like Maharashtra, Kerala, Gujarat, and Uttar Pradesh.
There are 150 such nurseries set up in India so far and have been selling 2-3 lacs saplings monthly.
Pesticides and insecticides are infrequently used in these nurseries unlike in traditional farms.
However, this business of agriculture can be especially risky in the region where over 80% of livelihood is aggravated.
West Bengal having a shallow coastline, storm ride patterns and climate changes is very much prone to hurricanes, landslides, and floods, which also destroy farmland.
In May 2020, West Bengal was hit by a powerful cyclone Amphang that caused damages worth an estimate of One lakh crore rupees.
Lack of capital is one of the major issues for women that makes farming more dangerous.
Most lenders of Chapla village give loans to women, not men. Lack of education leads women to be unaware of the amount they've been loaned and how much they have to repay.
Pawnbrokers there can permanently confiscate one's asset if they don't earn enough to repurchase it or if they misplace essential paperwork documenting the loan transaction.
Fatima Bibi, a female resident of Chapla, for the hunt of capital turned to a pawn shop and offered her gold jewelry gifted on her marriage as collateral.
She misplaced the receipt and never got her jewelry back.
Fatima bibi when talking to the team of the scroll.in complained "We know that according to the holy Quran that it is wrong to take large amounts of interest from someone as it is wrong to have to pay large interest to someone.
So we've never considered borrowing money where we'd have to pay interest but due to the poor financial situation I did pawn off my jewelry."
In 2020, co-operated banks were brought under the supervision of the Reserve bank of India making the villagers' dealings safer.
Access to legitimate banking institutions with the support of zero foundation has proved to be a turning point for the women who would otherwise have fallen prey to Queretaro lending practices.
Zero foundation has also guided local women towards more remunerative forms of cultivation.
The production costs include land rent, seeds, soil, labor, and body and range from a minimum of 4 rupees to a maximum of 100 rupees.
In the market, these fruit saplings are sold for almost double their production cost resulting in nurseries being a profitable, low-risk venture.
Now, Fatima earns about Rs 20,000 per month from the nursery which is enough for education for her son's private education, running the household, and buying medicines for her mother who is ill.
She gained more respect after working in these nurseries.
Similar to Fatima, Muslima Bibi who used to get only  40 Rs a day, now has an inventory of saplings worth 35,000 rupees.
She witnessed a dramatic change in her quality of life.
Now, Chapla has 9 sapling groups run by approximately 300 women who share the duties of nurturing plants, purchasing seeds and soil, and maintaining accounts.
Also Read: Momo Wale Bhaiya, Zoheb Bhutia, This Sikkim Boy Feeds The Hungry Wins Many Hearts Amid The Covid Crisis