In any civilized society, fanaticism, violence, and hostility have no place. However, given the way frantic mobs have been witnessed carrying out violent episodes in many places for some time, rather than finding a long-term solution, efforts have been made to give it a political tint. On Ram Navmi, violent incidents occurred in several parts of the nation. All these processions were of a similar nature. Stones were thrown at the procession, followed by riots. Following that, there was stone pelting and clashes during Hanuman Jayanti in Delhi.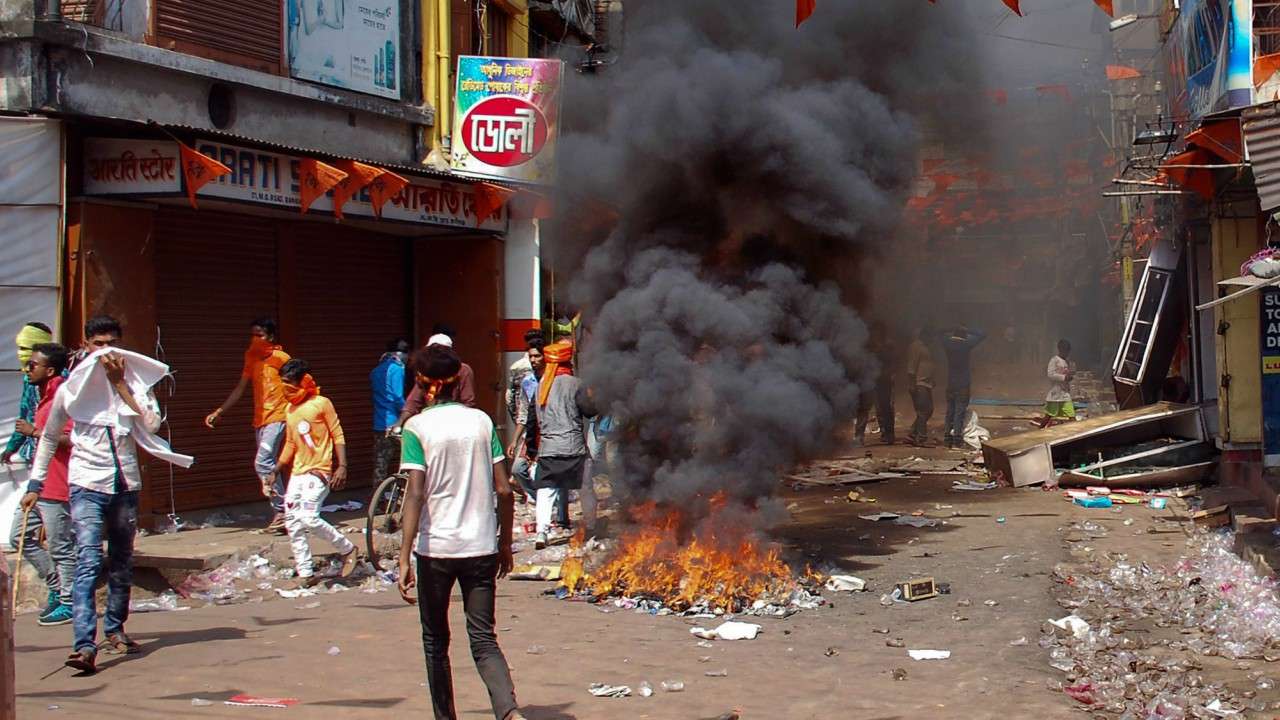 In Karauli, Rajasthan, religious tensions and violence erupted. However, in anticipation of such conflicts and miscreants' being active, the authorities had maintained close monitoring outside the mosques on Eid. Regardless, a similar situation occurred in Jodhpur. A false narrative spread that at Jodhpur's Jalori Gate, Muslim groups swapped the Indian tricolor flag for an Islamic flag, which resulted in communal violence. But many fact-checkers have denied this allegation and concluded that every year on religious occasions, Jalori Gate is decorated. This time, when the Muslim community, as per the normal custom, hoisted their flags on the occasion of Eid, there were objections, and later it led to stone pelting, and clashes. The state government is pinning the blame on the opposition BJP, whereas the BJP claims vice-versa.
It is odd that the patterns that are causing hatred to spread in society, religious fanaticism to rise, tension, and the danger of a major violent occurrence have begun to endure all the time, and instead of making attempts to fix it, all parties involved seek their selfish motives. And once they see the tragedy, the blame game starts.
Rajasthan will undergo assembly elections in December 2023. However, the opposition party has already begun planning for it. The ruling party claims that the BJP is attempting to broaden its support base through religious polarization. As a result, every state where the party is not in power tries to propagate social instability by instilling conflicts like these.
However, the opposition claims that these tragedies occur as a result of the government's inability. If the law and order are strictly enforced, it is difficult to propagate any form of disruption. Moreover, based on recent occurrences, it appears that some nefarious elements are plotting similar incidents by devising a strategy. They have even been identified in some situations. Merely a few days ago, the way several goons in disguise threw objectionable things near Ayodhya's mosques in the middle of the night revealed who the perpetrators of such religious hatred are, and what they seek.
Furthermore, the silence of some state governments and political leaders, rather than encouraging or taking strong action against such miscreants, only serves to enhance their morale. Following the Khargone event, there were numerous objections raised about the stance and actions of Madhya Pradesh's Home Minister.
India has a rich and diverse culture. Here, all cultures are free to practice their own worship methods, food, and clothing based on their beliefs and interests. However, there are more questions concerning the issues these days. How will societal peace be safeguarded in this manner? The government's duty is to safeguard each community's integrity and rights. This is only possible if they do not develop a cavalier approach towards such disruptive elements. If similar acts of aggression, violence, and intolerance continue to occur in society, it will be detrimental to the country in each and every way.
Also, Checkout: CBSE drops Islamic Empires, 'Democracy and Diversity' chapters from syllabus