This year has been tough for all of us. While us Indians have Pandemic to fight against, get used to of the 'new normal' era and struggling to attend online school/meetings, we still managed to get offended by the things that we could have let it go in the first place. For instance:
We were not only offended by the title of a Bollywood film Laxmmi Bomb, but they were also called out it be promoting 'love jihad'.
Many Hindus belonging to different communities got offended by the use of the original title Laxmmi Bom, claiming it to have hurt religious sentiments insulting Goddess Laxmi. Due to this reason, the title of the movie was changed to Laxmii. Later, the audience still claims to have issues with the movie since it was said to have seen as promoting love jihad as the lead actors were Hindu and Muslim.
After the border clash between India and China, civilians decided to boycott Chinese good's in India.
While the Indian government pledged to block investments from China in the future, people did not settle for this but in fact, they took to social media to urge the general public to boycott Chinese products collectively.
An advertisement showing a Hindu girl married into a Muslim family, made people feel uncomfortable which lead them to boycott calls on social media.
One of the leading jewelry brands (Tanishq) in India, was forced to take down the advertisement after #BoycottTanishq trended on various social media platforms.
Comedian Agrima Joshua received rape threats after someone took offense during one of her stand-ups.
During one of her shows, she made some jokes regarding Chhatrapati Shivaji Maharaj's upcoming statue in the Arabian Sea, as the premise. Which ultimately lead to the worst consequences.
Another Tanishq's advertisement was taken down after it depicted Diwali without firecrackers amid the pandemic, after being it called 'anti-Hindu'.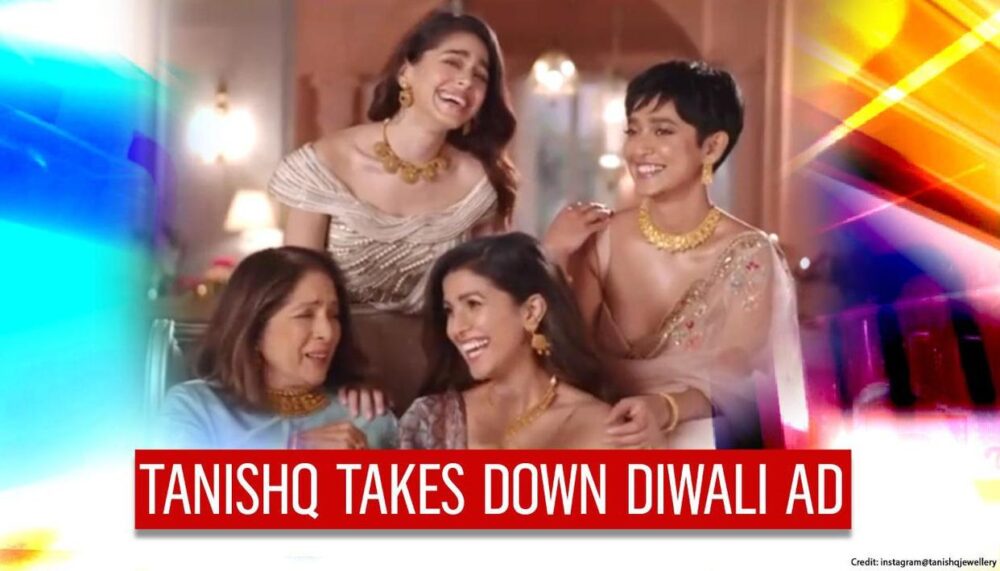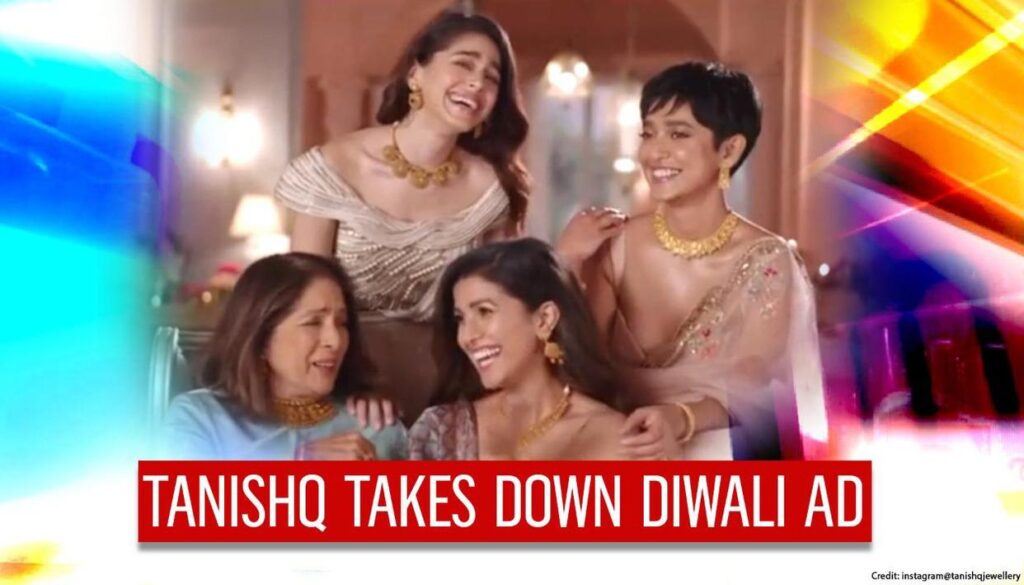 Source: republicworld.com
Farmers protesting against the controversial farm laws have been called 'Khalistani'.
BJP leaders have alleged that the Khalistani agenda is being propagated under the garb of the Punjab farmer's rebellion.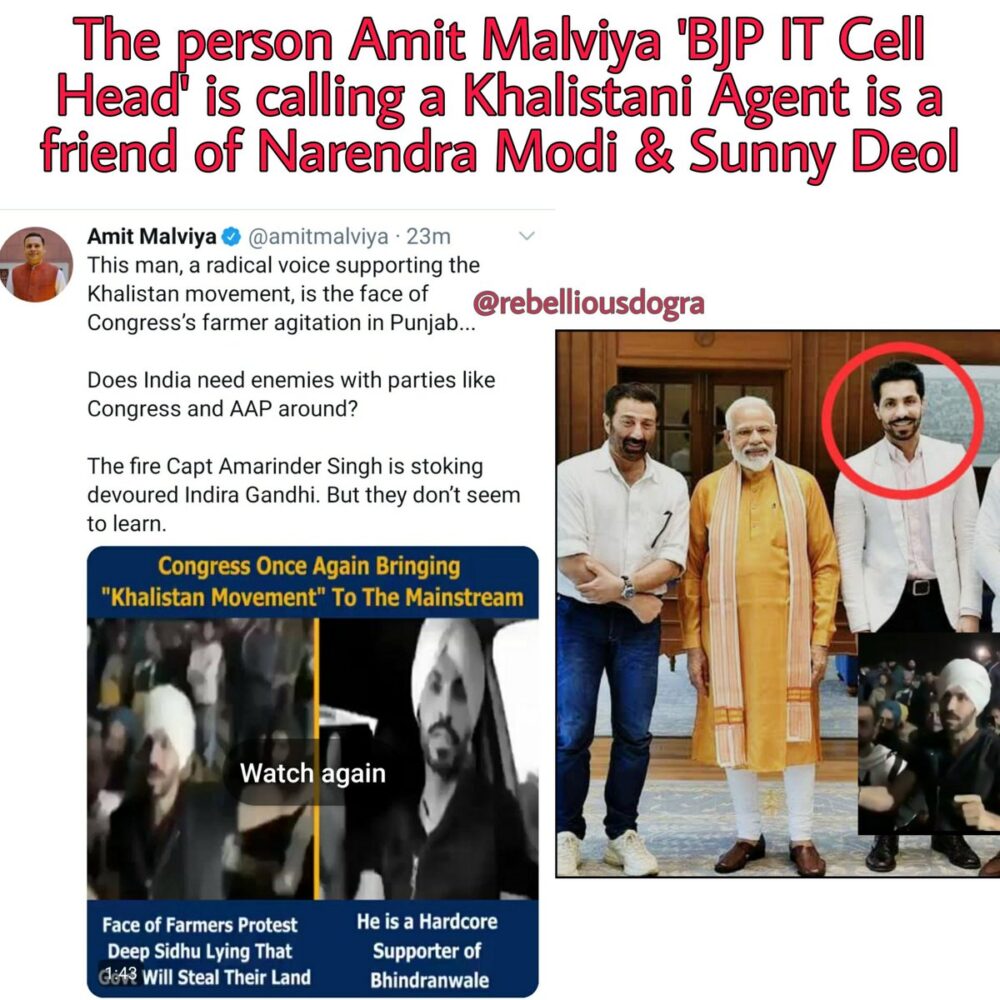 Ban on firecrackers during Diwali in many states was coined as 'anti-Hindu'.
imposing the ban was considered as an attack on Hindu sentiments. The two spokespersons of the Vishwa Hindu Parishad and Swadeshi Jagran Manch opposed the ban at the frontline. They also said that the use of crackers is linked with Diwali celebrations as well as Hindu traditions.
A group of anti-CAA protesters outside the Jamia University campus were dealt with police brutality.
These protesters were parading towards the parliament to raise their voice against Citizenship Amendment Act when they were attacked and a bunch of students were severely beaten up by the Delhi police.
A certain group of people did not like the idea of a kissing scene in a temple from Netflix's A Suitable Boy.
A kissing scene from Mira Nair's Netflix show A Suitable Boy fueled debating sessions over social media since it was called out for promoting 'love jihad'.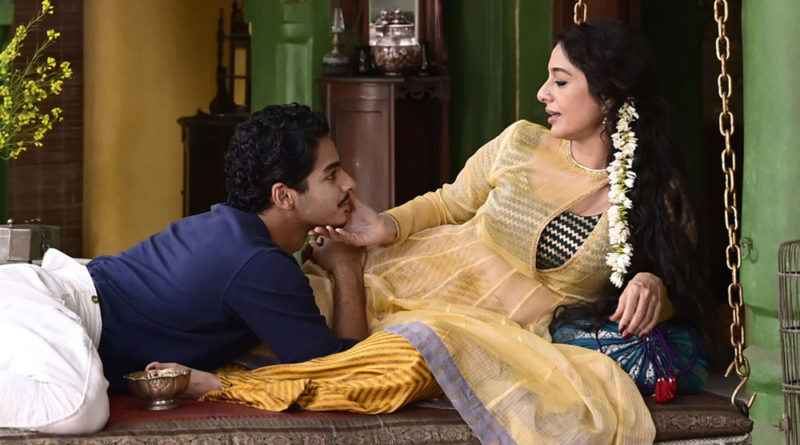 10. A YouTube channel photoshopped 'sindoor' to Anushka Sharma's Diwali photos because how can we not shame Indian women for not wearing society-approved suhaag ki nishani?
Indians lashed out at an American artist Cardi B for posing as Goddess Durga in an ad promoting her debut sneaker collection with Reebok.
The advertisement showed Cardi B as a warrior woman with eight hands while holding a bright red pair of sneakers. Indians were not satisfied because the artist wore rather revealing clothes.
#BoycottTIME trended on social media since PM Modi's supporters weren't happy with the TIME magazine's description of him in their list of Most Influential People of 2020 along with Bilkis Bano.
The inclusion of Bilkis Dadi of Shaheen Bagh in the list in which PM Modi was also there, angered the supporters of Modi the most.
TV actor Divya Agarwal received hate messages for posting photos on social media about her father's demise.
Deeply saddened by this incident, Divya shared:
"I really don't know what to say. Why do I have to feel guilty about moving on? My dad, my loss, my way of handling. It's sad to see people still want to demean you in such situations. Maybe the world is so toxic right now. They only want to see people cry."
Opposition leaders were called out for daring to question the PM Care Fund which was created to collect donations to fight the COVID-19 pandemic.
in Bengaluru, a Muslim mob burnt down the house of a Congressman, after his nephew posted a Facebook post making fun of Prophet Mohammed, later the mob set fire to a police station.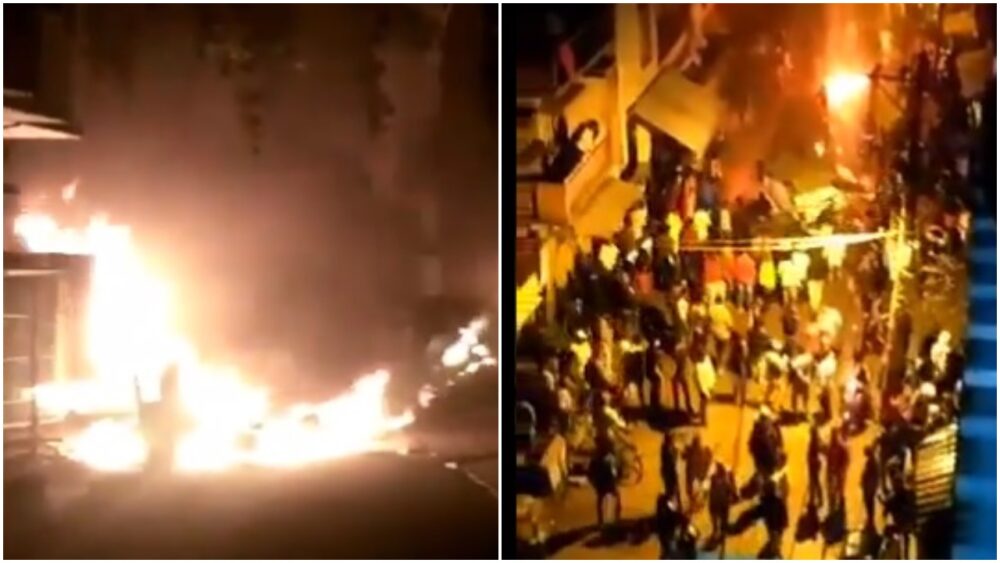 Audience on Twitter labelled Bollywood the filmmaker Anurag Basu as 'Hindu-phobic' for some 'offensive' scenes in his latest movie Ludo.
One of those scenes features actor Rajkumar Rao dressed as Surpanakha, while acting in Ramlila, that ends with a fight.
Food delivery app Swiggy became a part of controversy for responding to a post concerning the ongoing protests by farmers.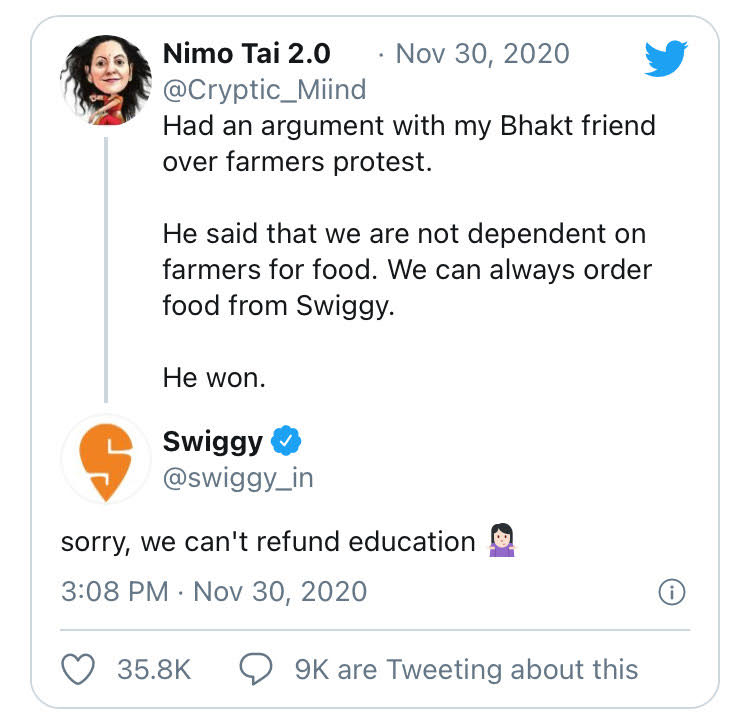 Before Swiggy, Zomato also angered social media users for responding to Swara Bhasker's demand to stop advertising on Republic TV.
After this report, it is easy to say that anything that disturbs our pre-established ideas of traditions and comfort offends us, while we choose to stay silent on the things that actually matter. With the advancement of social media fueled the fire and made it a toxic place, at times.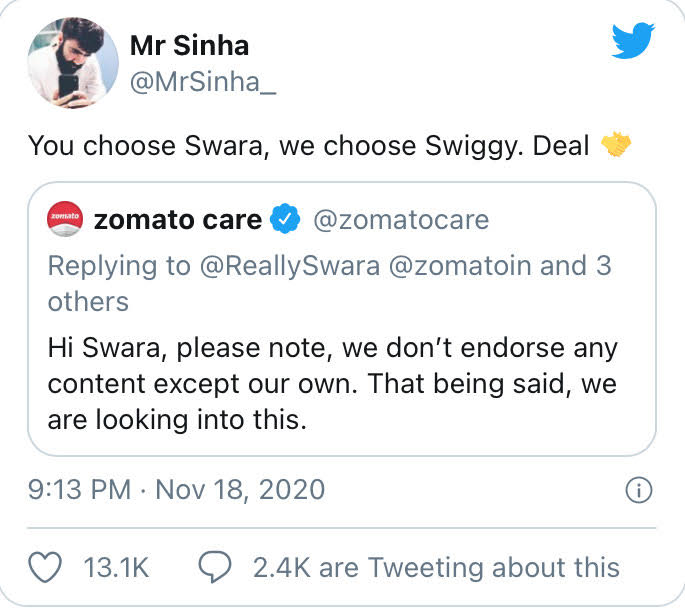 Also Read:
For more, like us on Facebook or follow us on Twitter, Instagram  and Telegram